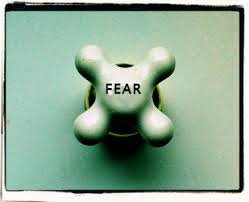 by R. C. Sproul Jr. from Highland Ministries – They Labor In Vain, Or a Funny Thing Happened While I Preached My Daughter's Wedding
Just a few days ago I was privileged to be able to preach at a rather significant occasion, the wedding ceremony of my first-born. Darby was, like her mother, not just a beautiful and radiant bride, but a diligent, faithful laborer in bringing the event together. When I told her I would like to preach from Psalm 127 I could tell she was a smidge reluctant to give her approval. Perhaps she feared that I would chasten her and her new husband to remember that children are a blessing from the Lord, and I wanted grandbabies, and soon. Perhaps she feared that I would take the occasion to sing her praises, affirming rightly that she is a powerful weapon for the kingdom, and that because of her I am able to sit at the gates unashamed.

If so, her fears were misplaced. Instead I argued that while the choices families like ours have made, rooted in the blessed truth that children are a blessing from the Lord—homeschooling, large families, courtship, that these sound wisdom applications come with a temptation—that we will think these decisions are what establish, define, protect our homes. The devil is always there to assault us with fear—what if we're doing it wrong? What if we're too strict, or not strict enough? If fear won't work he comes at us with his most potent weapon—pride—aren't we something, the super-together homeschool family with smiling, obedient children?

Starting a family is scary business. Of all the major life decisions we make, this one is the most irrevocable. Of all the life circumstances we find ourselves in, this one is the most all-inclusive. Of all the pain we are in danger of, this one cuts the deepest. Of all the arenas in which we do battle, this is the one where sin is most destructive. The solution, however, isn't to steel ourselves against the dangers, to bow down and grab our bootstraps to lift ourselves to higher ground.

Psalm 127, after all, doesn't tell us that unless we construct systems to seal sin out of our homes we labor in vain to protect them. It doesn't tell us if we stay up late reading Secrets to Ensuring a Happy Homeschooling Family then you will succeed. What it tells us instead is that we won't succeed. It is the Lord who establishes our homes. He and His grace are our only hope.
Comments open below
QUOTING QUIVERFULL is a regular feature of NLQ – we present the actual words of noted Quiverfull leaders and ask our readers: What do you think? Agree? Disagree? This is the place to state your opinion. Please, let's keep it respectful – but at the same time, we encourage readers to examine the ideas of Quiverfull and Spiritual Abuse honestly and thoughtfully
NLQ Recommended Reading …
'Breaking Their Will: Shedding Light on Religious Child Maltreatment' by Janet Heimlich
'Quivering Daughters' by Hillary McFarland
'Quiverfull: Inside the Christian Patriarchy Movement' by Kathryn Joyce