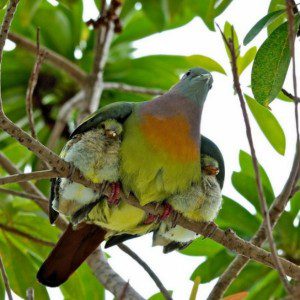 From No Greater Joy -When You Need a Miracle by Erin Harrison
During those black years I felt it would never end. Maybe you didn't bring into your marriage the baggage I did, and maybe your husband is a mean, lazy jerk or even a pervert, but pity, despair and bitterness will not set you free from your own state of nothingness, lack of productivity, wanting of challenge, or any real rewards. Do you know what I am talking about—working and never seeing the end of it? It is the everyday grind, the repetitive tasks, the thankless labors, and being tired of just living. I remember how desperate and lonely I was. I lived in blame toward those who had hurt me, or criticizing others who hadn't rescued me. I was unsettled all the time. I felt as if I was sinking on a vast ship of five screaming, demanding passengers, with no life vests to save us. None of the children could possibly understand how tired I really was. They could not help me, and they could not carry on an intelligent conversation, as I so craved. I piled all my needs onto my poor husband who had no clue how to make me happy. He would come home to a frumpy, crabby woman in tears, desperate to take whatever he had left to give at the end of the day, and I would draw out whatever bit of life was left in him until he could give no more.

Before my husband encouraged me to work harder, I was a young mother handicapped by her own mind. I had no idea that my mind was self-absorbed in pity and frustration and that my energy was being drained by my bitterness. All those years are gone forever. I am sad that I did not enjoy my babies and the husband of my youth as I should have. It is a miracle that my husband did not pack his bags and leave me. I know I would have if I had been treated the way I treated him.

I am ashamed of that time, yet I am thankful that my husband loved me through it. He came to see that all I needed was more to do, not less. And he was right. How could a mother give more? How could she possibly stretch her wings farther than the children she was working so hard to tuck under the safety of her wing? I needed structure. I needed something to pour myself into so I would not get consumed with myself. Proverbs 31 is written for us ladies to take note and follow. It is an instruction manual written to show us how to find our way as wives and mothers who are created in HIS image. We were created to excel.
Comments open below
QUOTING QUIVERFULL is a regular feature of NLQ – we present the actual words of noted Quiverfull leaders and ask our readers: What do you think? Agree? Disagree? This is the place to state your opinion. Please, let's keep it respectful – but at the same time, we encourage readers to examine the ideas of Quiverfull and Spiritual Abuse honestly and thoughtfully.
NLQ Recommended Reading …
'Breaking Their Will: Shedding Light on Religious Child Maltreatment' by Janet Heimlich
'Quivering Daughters' by Hillary McFarland
'Quiverfull: Inside the Christian Patriarchy Movement' by Kathryn Joyce