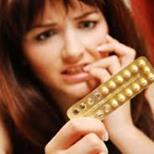 by Matt Walsh from the Matt Walsh blog – A Brilliant and Innovative Solution For Women Who Want Birth Control
Ready for it?

I've poured through mounds of research, read pages and pages of court precedent; I've reflected on it, meditated, retreated into the mountains to ponder this mystery in peace; I've even Googled it, and all of these measures have brought me to one incredible solution for women who want birth control:

Pay for it yourselves.

Or find an employer that chooses to provide it.

Or have sex and don't use it.

Or don't have sex.

Basically, take responsibility for your sex life, one way or another.

There you go. I've solved this dilemma. You're welcome.
Comments open below
NLQ Recommended Reading …
'Breaking Their Will: Shedding Light on Religious Child Maltreatment' by Janet Heimlich
'Quivering Daughters' by Hillary McFarland
'Quiverfull: Inside the Christian Patriarchy Movement' by Kathryn Joyce