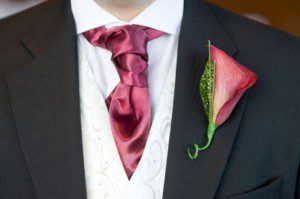 by Vyckie Garrison of No Longer Quivering
I seriously need to stop reading the writings of contemporary Patriarchs … I thought the Persevero News article that I posted earlier today which defends child abusers was bad (and it is!), but Vaughn Ohlman's latest is equally infuriating!!
After poo-pooing the list of "Ten Men" which a Christian author warns women not to marry (liars, playboys, deadbeats, addicts, bums, narcissists, abusers, control freaks … Von says, Hey – we all have our faults, give these guys the benefit of the doubt here), he comes up with his own list of the kind of guys Christian girls should be eager to marry:
1. Marry a man who is not forbidden to you by incest. (Leviticus 20:11-21)
2. Marry a man who is not already married. Unless the man and his wife believe in polygamy, such a man is off limits, as he would be violating his covenantal vow (Numbers 30:1-16). Even if they do, there are a lot of young men that don't have wives. Pick one of them first. (I Corinthians 7:2)
3. Marry a man who your father has picked. It is your father's job, and not your own, to pick your husband. Unfortunately that may mean that he picks someone that doesn't fit any of your criteria. Don't let that worry you, as he will be the man that God wants for you. God doesn't make mistakes. (Jeremiah 29:6)
4. Marry a man that is dedicated to condom-free sex. [3] IE marry a man that plans to have children by your marriage. Marry a man that realizes that he is given the incredible joy of sex in marriage as a covenant with God; and one of the features of the covenant is God's command to be fruitful and multiply. Having children is the way that God blesses the Godly man.(See Psalm 127:1-5, Psalm 128:1-6)
5. Marry a man that is dedicated to leading his wife, his children and, ultimately, his church and his community. To raising such a fine family, such a Godly family, that he will be asked to sit 'in the gates' of his church and civil community. (See Ephesians 5:22-33, Titus 1:5-11, I Timothy 3:1-13)
6. Marry man who is horny. Translation: marry a man who desires to have sex with you. Who is burning with that desire. (See Proverbs 5:15,20, I Corinthians 7:2, I Corinthians 7:9, and the entire Song of Solomon.)
7. Marry a man you have had sex with. (Exodus 22:16-17) Or even really, really want to have sex with (I Corinthians 7:9).
8. Marry that man you divorced. (I Corinthians 7:10-11)
9. Marry that man you are separated from. Or, if you are offended by my using the word 'marry' when you think you haven't 'divorced' (I Corinthians 7:10-11) then I will tell you that you need to move back in with him and start having sex with him again, and stop defrauding him. (I Corinthians 7:3-5)
10. Marry a man that exists. Get married. (Genesis 2:18)
After Vaughn Ohlman's post was up at his blog True Love Doesn't Wait he took it down. He's a coward for deleting his post when the feedback isn't as positive as he expected.
Comments open below

Vyckie Garrison started No Longer Quivering to tell the story of her "escape" from the Quiverfull movement.
Over time, NLQ has developed into a valuable resource of information regarding the deceptions and dangers of the Quiverfull philosophy and lifestyle. Several more former QF adherents are now contributing their stories to NLQ and our collective voice makes these Quiverfull warnings impossible to dismiss or ignore.
NLQ Recommended Reading …
'Breaking Their Will: Shedding Light on Religious Child Maltreatment' by Janet Heimlich
'Quivering Daughters' by Hillary McFarland
'Quiverfull: Inside the Christian Patriarchy Movement' by Kathryn Joyce