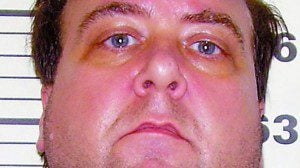 by Bruce Gerencser cross posted from his blog The Way Forward
Every day, there seems to be another story about a pastor, youth director, deacon, Sunday school teacher, or church leader committing a sexual crime. One common theme in these stories is that the church/church leaders often knew about the criminal behavior long before it was reported. (and often it is only reported when they are backed into a corner and forced to report it)
Take Highland Park Baptist Church, a Southern Baptist Convention church, in Muscle Shoals, Alabama. On January 4, 2014, church leaders found out that children's pastor Jeffrey Dale Eddie, who was the children's pastor for 16 years,  was molesting church children. Instead of IMMEDIATELY reporting the allegations to the authorities, church leaders waited ten days to report it. According to RAW Story, this is a clear violation of Alabama law that states:
…"[a]ll hospitals, clinics, sanitariums, doctors, physicians, surgeons, medical examiners, coroners, dentists, osteopaths, optometrists, chiropractors, podiatrists, nurses, school teachers and officials, peace officers, law enforcement officials, pharmacists, social workers, day care workers or employees, mental health professionals, members of the clergy" to report cases of child abuse or neglect.

(Editors note: This is called being a Mandatory Reporter. As a MR if you fail to report neglect or abuse of a child you can go to jail for a long time, pay a large fine and be banned from your profession forever.)
Muscle Shoals Police arrested Jeffrey Dale Eddie on Tuesday and charged him with two counts of child pornography, 31 counts of second-degree sodomy and three counts of sexual abuse of a child under the age of 12.

Eddie served as the children's pastor at Highland Park Baptist Church in Muscle Shoals.

The court documents indicate it took ten days after one of the incidents was witnessed for it to be reported to police, and nearly two weeks for the accused children's minister to be arrested.

Investigators said a church employee stumbled upon Eddie with his arm around a young boy and a hand up his shirt on Jan. 22. Five days later on Jan. 27, that staff member reported what they saw to the head church pastor.

Two days later, on Jan. 29, court documents indicate church leaders asked to view Eddie's church-issued electronics. Three days later, Feb. 1,  church leaders found pornographic images of children and notified police about their findings…
Jeffrey Dale Eddie will be prosecuted and spend a long, long time in jail. The church will be sued and their insurance company will pay out a lot of money to Eddie's victims. But, the church leaders, who clearly violated Alabama law and most likely put the "testimony" of the church before the children of the church, will not be punished. Until prosecutors go after church leaders who fail to report, they will continue to cover up allegations or wait to report them until they can consult with their lawyer, denominational leaders,  and get all their ducks in order.
Highland Park put the following statement on their website:
As a church, we are outraged, shocked and deeply saddened by the events that have unfolded over the last few days. First and foremost, we are striving to assist any children and families that have been affected by these events. The health and well being of these children is our number one priority at this time. For years, Highland Park Baptist Church has invested in the Shoals community and we are committed to helping our entire community cope with this situation. Anyone with any information about this case should immediately contact the Muscle Shoals Police Department. Any children or families in search of counseling may contact our church office for assistance. In closing, we want to personally thank every person that has come forward. They are heroes and should be treated as such.
Too bad the "health and well-being of these children" wasn't evident when they first heard reports of Jeffrey Dale Eddie sexually molesting church children. Whose health and well-being did they put first?
[Editorial Note: This article is written from the premise that the Bible is not the authoritative last word for faith and practice. If you are not one of those readers, please be understanding of the intended audience and refrain from commenting on whether the Bible should be taken as such. Please show some respect for the writer and others of their faith or own belief/nonbelief by discussing the topic, rather than questioning whether the topic is one that even should be discussed or attacking the author. We try to be supportive of everyone coming out of abusive theology and Religious Trauma Syndrome. For more info on the site please visit – Is NLQ an Atheist Website?]
Comments open below
Read everything by Bruce Gerencser!
Spiritual Abuse Survivor Blogs Network member, Bruce Gerencser blogs at The Way Forward.
Bruce Gerencser spent 25 years pastoring Independent Fundamental Baptist, Southern Baptist, and Christian Union churches in Ohio, Michigan, and Texas. Bruce attended Midwestern Baptist College in Pontiac, Michigan. He is a writer and operates The Way Forward blog. Bruce lives in NW Ohio with his wife of 35 years. They have 6 children, and nine grandchildren.
NLQ Recommended Reading …
'Breaking Their Will: Shedding Light on Religious Child Maltreatment' by Janet Heimlich
'Quivering Daughters' by Hillary McFarland
'Quiverfull: Inside the Christian Patriarchy Movement' by Kathryn Joyce