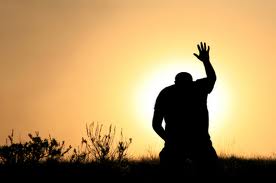 by M. Dolon Hickmon at onFaith – For Sect in Idaho, Faith Healing Becomes Faith Killing
Although detested by God, the worship of Molek crops up among so-called believers in both the Old and New Testaments. Often referred to as "passing their sons and daughters through the fire," the sacrifices were notably always children. Described as exceptionally painful, these innocent deaths were usually witnessed by the parents, who shared sympathetically in their own child's suffering. By enduring, the adults hoped to prove their faith and earn favor from a deity.

Linda Martin sees similarities in the practices of the Followers of Christ.

Denied medical attention because of their parents' religious beliefs, children of the Followers have suffered needless deaths. Micah Taylor Eells lived only four days before dying of what was, according to the autopsy, "likely an intestinal blockage." Arrian Jade Granden, 15, contracted food poisoning and vomited for three days before her esophagus ruptured; she fell into cardiac arrest and later died.
Read the rest of the article at onFaith
Comments open below
NLQ Recommended Reading …
'Breaking Their Will: Shedding Light on Religious Child Maltreatment' by Janet Heimlich
'Quivering Daughters' by Hillary McFarland
'Quiverfull: Inside the Christian Patriarchy Movement' by Kathryn Joyce