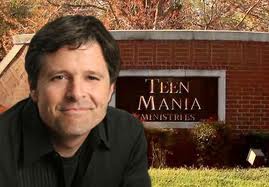 Lots of interesting stories out there this week following the celebrations of Easter and 4/20 on the same day:
From World Magazine.Com: Looks like Teen Mania/Global Expeditions has lost its Garden Valley, Texas property to foreclosure – Management Mania
Vice.com calls the Lourdes Torres lawsuit against Doug Phillips 'an indictment of the Biblical Patriarchy movement and fundamentalism writ large' and explains why this is very bad news for fundamentalism – A Masturbation Lawsuit is Rattling Christian Homeschoolers
American Family Radio's Sandy Rios is talking about how God allows terrorism in the US o A because 'He's a gentleman'. From Right Wing Watch – Sandy Rios Explains God Will Allow More Terrorist Attacks Against America Because "He's A Gentleman"
From Right Wing Watch again in the extremely bad marriage advice ideas Pat Robertson tells man to divorce his wife because she was likely molested as a child – Pat Robertson: Consider Divorcing Wife For Withholding Sex, She Was Probably 'Molested As A Child'
Franklin Graham and Ralph Reed spend Easter going on television to denigrate the homosexual community again. Hallelujah, He has risen. From Forward Progressive – Franklin Graham and Ralph Reed introduce a disgusting new Easter tradition.
Comments open below
NLQ Recommended Reading …
'Breaking Their Will: Shedding Light on Religious Child Maltreatment' by Janet Heimlich
'Quivering Daughters' by Hillary McFarland
'Quiverfull: Inside the Christian Patriarchy Movement' by Kathryn Joyce