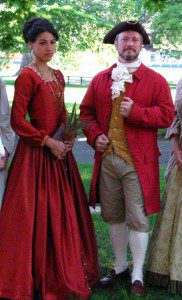 Written by Chelsea Schilling and reposted from World Net Daily.
Lawsuit claims religious leader promised to marry young woman after wife dies

(Warning: This story contains explicit descriptions of alleged sexual conduct described in a lawsuit and may be offensive to some readers.)

The former leader of a popular Christian ministry – who resigned from his position after confessing to an "inappropriate" relationship – is now the subject of a lawsuit that claims he "methodically groomed" and made unwanted sexual contact with a young woman after serving as an authority figure in her life for more than a decade.

Doug Phillips, a husband and father of eight children, had been a popular and controversial figure in the homeschooling movement and a leading advocate of "biblical patriarchy" before his resignation from Vision Forum Ministries and Boerne Christian Assembly, a Baptist church outside San Antonio, Texas, at which he had served as an elder and preached hundreds of sermons.

Phillips was also founder of the San Antonio Independent Christian Film Festival and of the National Center for Family-Integrated Churches.

According to the teachings of the patriarchy movement, also known as the stay-at-home daughters or quiverfull movement, young women remain at home under the protection of their fathers. They're generally expected not to work outside their home or go to college, and they're taught to abide by strict gender roles in which men have authority over women.

'A personal sex object'

In the complaint filed in Kendall County District Court in Texas Tuesday morning, Phillips is accused of using a woman named Lourdes Torres, now 29, as "a personal sex object" over a period of five years.

Asked if she ever believed she loved Phillips, Torres, who was over the age of 21 at the time of the sexual contact, told WND, "Oh, yes, definitely."

Torres said she met Phillips and his wife, Beall, at a homeschooling conference in November 1999 when Torres was 15 years old. Torres spent many hours in the Phillips home, cared for their children and helped run the family farm. She was invited on trips with the family to Hawaii, Virginia, Mexico, Florida and other states.

By 2007, according to the complaint, Phillips began "to pay special attention" to Torres, complementing her beauty and devotion to his family, giving her money, touching her, asking her personal questions about her thoughts and life plans and telling her he would take care of her.

By October of that year, the lawsuit states, Phillips invited Torres' family to live with him as they were moving into a new home: "Phillips entered [Torres'] bedroom and without her consent began touching her breasts, stomach, back, neck, and waist." Torres alleges she began to cry and ask Phillips to stop as he rubbed his genitals on her and "masturbated and ejaculated on her." She claims the behavior continued, and Phillips told her he loved her and intended to marry her and "blatantly disregarded her requests" that he stop.

"Douglas Phillips, on the evenings he visited Ms. Torres, persuaded her that he was not doing anything wrong, that he intended to marry Ms. Torres, and that his wife would die shortly and enable him to marry Ms. Torres," the complaint states. "He further repeatedly told Ms. Torres that he loved her, that he would take care of her, and that what they were doing was not wrong. He also stated that if it was wrong, it was completely her fault."

Attorney Jason Jakob, who represents Phillips and Vision Forum, Inc., issued a statement to WND on behalf of his client, claiming, "To date, a media campaign has been architected to destroy and demoralize Doug Phillips, his family and his message, without justification and instead with conjecture and disinformation."

He said Torres' allegations are "false, defamatory and made with malicious intent to destroy Doug Phillips, his family and his ministry." Concerning the relationship between Torres and Phillips, he wrote:

"While it may be true that Mr. Phillips had an intermittent relationship with Mrs. Lourdes Torres-Manteufel, they never had the physical intimacy of touching and/or the exposure of genitalia, nor did the intermittent relationship escalate to sexual intercourse. Furthermore, the evidence demonstrates the relationship was consensual and often initiated, encouraged, and aggressively perpetuated by Mrs. Torres-Manteufel. It was welcomed, consensual and one in which Mrs. Torres-Manteufel repeatedly requested money, trips, jewelry, and numerous special favors from Doug Phillips. This relationship occurred well after Mrs. Lourdes Torres-Manteufel reached the age of majority, as has been confirmed by Mrs. Torres-Manteufel to have begun at the close of 2007."

Read more at http://www.wnd.com/2014/04/pastor-accused-of-using-nanny-as-sex-object-2/#gX32HxDJ1XDvTLac.99
WND has a video of the family and Lourdes up on the article along with more information and the rest of the article. It's too lengthy with too many photos of Lourdes with the Phillips to post here.
Comments open below
NLQ Recommended Reading …
'Breaking Their Will: Shedding Light on Religious Child Maltreatment' by Janet Heimlich
'Quivering Daughters' by Hillary McFarland
'Quiverfull: Inside the Christian Patriarchy Movement' by Kathryn Joyce