by Samantha Field cross posted from her blog Defeating The Dragons
If you've never meandered around xoJane, well, now is your golden opportunity. I've been a loyal reader for almost a year now, and it's a pretty cool place. So, when an xoJane editor reached out to me and asked if I'd be willing to tell a piece of my story for them, you can imagine that my reaction looked a bit like this: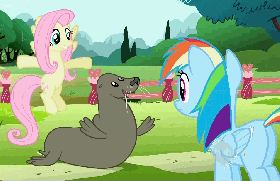 I've never really written out the entirety of what my experience was like after my rapist ended our engagement, although I've alluded to it a few times. I try to keep what I write about here focused on bigger-than-just-me things, although my story is a good example of what being at PCC can be like.
… Samantha's article about her time at PCC is now up at xoJane – I Was Told I Needed To 'Repent' For Being Raped at My Christian College **Trigger warning for rape, stalking and abusive theology**
Comments open below
Samantha grew up in the homeschool, patriarchy, quiverfull, and fundamentalist movements, and experienced first-hand the terror and manipulation of spiritual abuse. She is now married to an amazing, gentle man who doesn't really get what happened to her but loves her anyway. With him by her side and the strength of God's promises, she is slowly healing.
Samantha blogs at Defeating The Dragons and is a member of The Spiritual Abuse Survivor Blogs Network
NLQ Recommended Reading …
'Breaking Their Will: Shedding Light on Religious Child Maltreatment' by Janet Heimlich
'Quivering Daughters' by Hillary McFarland
'Quiverfull: Inside the Christian Patriarchy Movement' by Kathryn Joyce