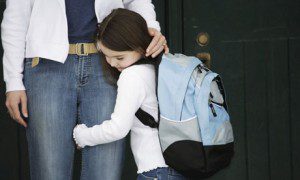 from No Greater Joy magazine by Shalom Pearl Brand – Three Types of Children, Part 3: Building Confidence (Steady/Servant Type)
Don't let your children be shy; help them overcome their fears and reach out to others. Observe your children and determine what is causing them to be shy. Is it only when someone talks to them, or is it all the time? Then, create an environment where you are in control and can train them to be confident. Do not push them to the point that they are afraid. Remember, you are training them, guiding them, and directing them. Talk to them about how to respond when someone speaks to them, how to stand, and what to say. Praise them for their accomplishment and let them practice in front of Daddy or Grandma; then arrange for them to practice with a friend, still in your own home in a safe environment. Then, when you feel they are ready, have them go to a friend's house to practice their boldness. When they are ready, bring them out to confront strangers in stores or at church. This is especially for very shy children, but is good for any child.
To read the rest of Michael and Debi Pearl's daughter Shalom's child training tips click here.
What do you think? Is it right to help a child overcome a natural part of their own personality or is it a bit much?
Comments open below
QUOTING QUIVERFULL is a regular feature of NLQ – we present the actual words of noted Quiverfull leaders and ask our readers: What do you think? Agree? Disagree? This is the place to state your opinion. Please, let's keep it respectful – but at the same time, we encourage readers to examine the ideas of Quiverfull and Spiritual Abuse honestly and thoughtfully
NLQ Recommended Reading …
'Breaking Their Will: Shedding Light on Religious Child Maltreatment' by Janet Heimlich
'Quivering Daughters' by Hillary McFarland
'Quiverfull: Inside the Christian Patriarchy Movement' by Kathryn Joyce