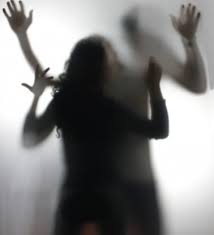 by Doug Wilson from Blog and Mablog – Vice, Victims and Vision Forum
Re: Doug Phillips and Lourdes Torres
Given that, either his sexual attentions were entirely unwelcome, or they were not. If they were not unwelcome, then the affair appears to have been one of complicated and unconsummated adultery, with two participants. She was an adult, and so if his attentions were not entirely unwelcome, she was a player in the vice, not a victim. The victim in this would have been Beall, with two people victimizing her.

But if his attentions were entirely unwelcome to her, and she was freaked out by the creepster, then we have to ask why she wasn't down the road at the first opportunity — that night or the next morning — with Doug Phillips receiving notification of her opinion of what transpired via the sound of sirens. That's not what happened, on anyone's account, and so I don't think we should identify her as a victim.

We can't have it both ways. We cannot accuse Vision Forum of treating all women like little girls, and then turn around and treat all women as little girls who can't be expected to say no to a cad at Vision Forum. Everyone who automatically assumes that Torres-Manteufel was necessarily the victim is ironically buying into a view of the world that assumes that grown women are not responsible for what they say or do.
Read the rest at Blog and Mablog
Comments open below
QUOTING QUIVERFULL is a regular feature of NLQ – we present the actual words of noted Quiverfull leaders and ask our readers: What do you think? Agree? Disagree? This is the place to state your opinion. Please, let's keep it respectful – but at the same time, we encourage readers to examine the ideas of Quiverfull and Spiritual Abuse honestly and thoughtfully
NLQ Recommended Reading …
'Breaking Their Will: Shedding Light on Religious Child Maltreatment' by Janet Heimlich
'Quivering Daughters' by Hillary McFarland
'Quiverfull: Inside the Christian Patriarchy Movement' by Kathryn Joyce