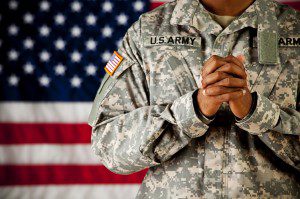 NLQ would like to thank all those who have served in the United States Military AND all those left behind at home or as a military spouse supporting those veterans for their service. Especially now that it seems there is less support for our warriors and their families from the government. Thank for your service.
Question of the day: Do you think military service is looked down upon, discriminated against or thought to be for others in the world by the patriarchal movement? Or is military service embraced?
The Pentagon's own statistics show that 60% of the military chaplains are Evangelical while only 40% of active duty personnel are Evangelical.
The comments are open for whatever you want to talk about, not just evangelicals in the military.
Comments open below
NLQ Recommended Reading …