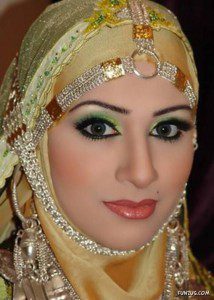 by Bojidar Marinov from The American Vision – Civilization and Self Control
No wonder Islam seldom teaches self-control in man. While acknowledging the destructive nature of male uncontrolled lust, Islam leaves it to women to protect themselves and society from destruction by choosing their clothing in such a way as to completely shut them off from the world. Men are supposed to remain at the level of immature puberty their whole lives. Women and girls are supposed to act wise and mature from a very early age, exercising external control where men are unable to exercise internal self-control. In the Shariah legislation, a woman is guilty of adultery even when raped. It must be her fault, and the man is very often absolved, as being an innocent victim of his own overwhelming lust and the woman's lack of prudence.
This, of course, is in stark contrast to the Christian worldview based on the Bible. Far from being an irresistible drive, male sexuality is believed to be controllable, and certainly not a central fact of man's life. A man is defined by a number of characteristics, and his sexuality – while admittedly destructive when uncontrolled – is only limited to his family. A good Christian man is expected to remain self-controlled and sober even when tempted. There are rules for modesty in a Christian culture, and there are expectations of women as there are of men, but whatever the conduct of a woman, the responsibility for adultery, fornication, and rape lies always primarily with the man. Self-restraint has been an integral part of the moral code for Christian men throughout the centuries – whether it was the monastic codes, or the chivalry rules of conduct, or the Puritan morality, or the Victorian culture. A man without sexual self-control was a man without dignity, and therefore his reputation suffered. Kings and mighty rulers may have been promiscuous at times but they have always at least tried to maintain an appearance of respectability by obeying the accepted norms for sexual conduct. Even Louis XIV, with his many mistresses, preferred to keep them private, and would listen to the advice of his religious advisers.
Unlike Islam, which expects man to remain an immature, uncontrolled beast throughout his life, Christianity encourages maturity, self-control, and restraint. A Christian civilization is a civilization controlled and protected by mature, responsible men. A Muslim civilization is an always precarious balance between the destructive lust of immature men and the protective care of mature and responsible women.
Read the rest of the article at The American Vision
QUOTING QUIVERFULL is a regular feature of NLQ – we present the actual words of noted Quiverfull leaders and ask our readers: What do you think? Agree? Disagree? This is the place to state your opinion. Please, let's keep it respectful – but at the same time, we encourage readers to examine the ideas of Quiverfull honestly and thoughtfully.
Comments open below
NLQ Recommended Reading …