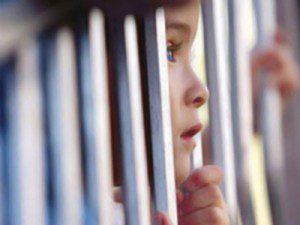 by Michael Pearl in No Greater Joy Magazine – Who Defines Your Children?
I see the kids coming out of the homes and public schools of our country, their lives predetermined by their self-image. Whether they are eighteen and cool, or twenty-eight and divorced, or thirty-eight, broke and on welfare, voting democratic, hoping to get ahead in life someday, maybe win the lottery, or on drugs—they are all controlled by a belief that they do not amount to much, that they are disadvantaged, or dumb and helpless, unable to do anything about their plight. So they hang out, watch television, eat junk food and dream—less and less, until they dream no more.

When you speak with them, you discover an impenetrable wall of self-imposed limitations. They were defeated by the time they were five years old. Parents and public schools unwittingly imparted that negative image of self until it became a fact supported by the evidence. Politicians take advantage of that state of mind and cultivate it in order to increase their voting block.

I have visited prisons and delinquent boys' homes well over fifteen hundred times in my life. I have ministered in homeless shelters or rescue missions many more times. I have spoken with thousands of people on the streets, and have discovered that even when one of them becomes "born again" and enjoys the grace of God, the most formidable barrier they must overcome is that self-image by which they have come to define themselves. It drags them down and pulls them back to mediocrity like feet trying to run in stinking mud.

When I must counsel a 45-year-old man fresh out of prison, taking prescription drugs for bi-polar disorder, his former wife and children now nothing more than 15-year-old pictures that will never be updated, and he is "explaining" to me why he can't keep a job or why "he is like he is," I just want to go back and relate to him when he was two or three years old. I could "fix" him then—not now. I am not that influential.
Read the complete article at No Greater Joy Ministries
QUOTING QUIVERFULL is a regular feature of NLQ – we present the actual words of noted Quiverfull leaders and ask our readers: What do you think? Agree? Disagree? This is the place to state your opinion. Please, let's keep it respectful – but at the same time, we encourage readers to examine the ideas of Quiverfull honestly and thoughtfully.
Comments open below
NLQ Recommended Reading …