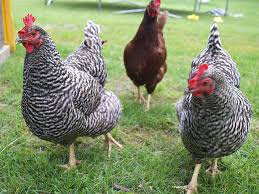 by Matt Walsh at The Matt Walsh Blog – Behold: the two absolutely worst arguments against homeschooling
I'll only say that you chose a pretty strange analogy to prove your point. You can't teach a child to swim without bringing him to a pool? I agree. But do you bring a child to the pool, drop him there with a thousand other kids, then come back 6 hours later, and repeat that process every day, five days a week, for the next 12 to 13 years? Or do you bring him to the pool, hang out with him, maybe even get in the water and play some Marco Polo, and then leave with him after a couple of hours?

I can tell you this: if you decide to just abandon your kid at the pool for hours and hours and hours on end, every day, for over a decade, he probably won't do a lot of swimming. If he doesn't drown (drowning is a very real possibility, especially if there's only one lifeguard for every 40 kids), he'll likely spend more time playing on his iPhone and smoking pot in the bathroom than learning the backstroke.

Indeed, when it comes to teaching your kid any other skill — whether its swimming, or driving, or riding a bike, or catching a baseball — all parents understand that their hands-on involvement is crucial. It's only with the skill of 'socializing' where many of us suddenly decide that the matter should be outsourced to a factory in China (or a factory down the street, in this case).

Why do I even need to debunk the socialization claim? You've seen our society, haven't you? You've interacted with people, right? Homeschooling might be increasingly popular, but the vast majority of the people you meet have been public schooled. And you're telling me that the vast majority of the people you meet are 'socially well adjusted'?
Read the entire article at The Matt Walsh Blog (where he's going to beg you not to use pop up blockers on his site so he can make some quick click-view cash.)
Comments open below
NLQ Recommended Reading …
QUOTING QUIVERFULL is a regular feature of NLQ – we present the actual words of noted Quiverfull leaders and ask our readers: What do you think? Agree? Disagree? This is the place to state your opinion. Please, let's keep it respectful – but at the same time, we encourage readers to examine the ideas of Quiverfull honestly and thoughtfully.