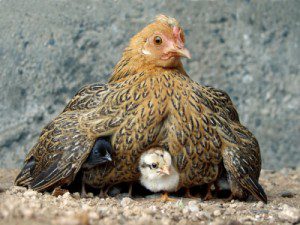 by Michael Pearl from No Greater Joy – Six Ways Parents Destroy Their Children Without Trying
Leaving them to choose their friends.

Many parents have done a good job in training their young children, and have put them on a path of virtue, but in their early teens they are influenced by their peers and yield to temptation while knowing it is not the right path. Even well trained children are flesh and are capable of falling into sin—just as is a moral, disciplined adult.

Kids are not wise. They do yet understand the consequences of wrong choices. They need guidance and oversight until they are about twenty years old—sometimes a little older. About the time kids graduate from college they are wise enough to discern good from evil. If you disagree with that assessment, explain spring break at the beach, or fraternity initiations. Woe!

It all starts very young. You must choose the social circle for your children and guard it. The quickest way to throw your children away is to enroll them in daycare or preschool or first grade. You lose all control over their friends, and they will become part of the social pool, eventually reduced to the lowest common denominator. If your child shares a pool with kids where just one of them has crapped in the water, your kid is swimming in crap. A few good kids don't keep the water clean, but one bad kid pollutes it for everybody. I cannot remember the good kids in my third grade, but there were a couple bad ones I will never forget. I can remember their foul words and deeds to this day.

It all starts very young. You must choose your children's social circle and guard it.

This is probably the hardest thing for a parent to do. It requires great effort and constant vigilance to sift your social circle. There are times your kids will not understand, and there are times that other parents are offended, but a mother hen should guard her chicks against the foxes and coyotes, regardless. It may require an adjustment to your lifestyle to protect your kids. A chicken that has roosted under a chicken hawk nest needs to move even if it is inconvenient. If your church is full of public school kids, you will need to keep your children at your side all the time and not allow them to get personal with a child going to public school. It becomes impossible to limit the social contact of a teenager in such an environment. They shouldn't have the burden of constantly choosing or eliminating people from their acquaintance. Find a social circle that is righteous and productive where you have nothing to fear from 25 of the teenagers getting together to play soccer or go roller skating together.

Remember, they will evolve from you providing their complete social circle to choosing for themselves. You cannot control them past the age when they grow to be autonomous, so you must train them to wisely chose their friends. For the time will come when what you say has little bearing. Train them before they are ten and you can trust them when they are twenty.
Read the rest at No Greater Joy and let us know what you think in the comments below
QUOTING QUIVERFULL is a regular feature of NLQ – we present the actual words of noted Quiverfull leaders and ask our readers: What do you think? Agree? Disagree? This is the place to state your opinion. Please, let's keep it respectful – but at the same time, we encourage readers to examine the ideas of Quiverfull honestly and thoughtfully.
Comments open below
NLQ Recommended Reading …