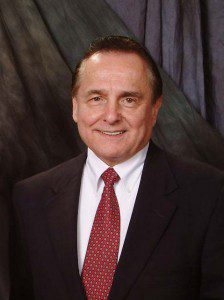 Surprise, surprise, the board investigation into the alleged sexual harassment and abuse of the young ladies working at Bill Gothard's ministry, ATI, says that what Bill did was 'inappropriate' but not 'criminal'
This is according to the Chicago media outlet the Chicago Sun-Times – Ex-head of religious group acted inappropriately, not criminally: investigation
A board investigation of the former president of a controversial Oak Brook-based religious and home-schooling organization, who resigned following allegations he sexually harassed teen girls, concluded he acted in an "inappropriate manner."

But "no criminal activity was discovered" to have been committed by Bill Gothard, according to a statement by the board of directors of the Institute in Basic Life Principles posted on its website.

The board said based on a review conducted by outside legal counsel, it unanimously agreed that "at this time" Gothard "is not permitted to serve in any counseling, leadership or board role within the IBLP ministry."
Wonder if the board realizes what type of messaage they are sending to the world. One that says something like "It is okay to play footsie or cop a feel over the top of a brassiere". The way the ATI board statement is worded it sounds as if the door is open for Bill Gothard to return at some point in the future. From their statement.
In response to allegations against Bill Gothard, the Board sought the facts through a confidential and thorough review process conducted by outside legal counsel. Many people were interviewed, including former Board members, current and past staff members, current and past administrators, parents, and family members.

At this point, based upon those willing to be interviewed, no criminal activity has been discovered. If it had been, it would have been reported to the proper authorities immediately, as it will be in the future if any such activity is revealed
Read the entire statement at IBLP.org – A Time of Transition
This isn't even the first sexual scandal connected to ATI. Bill Gothard covered up for his brother Steve Gothard when carried on a string of affairs with secretarial staff.
Kudos to Recovering Grace for exposing the misdeeds of a sexual predator. Cannot wait to hear what they have to say about the findings of the IBLP board.