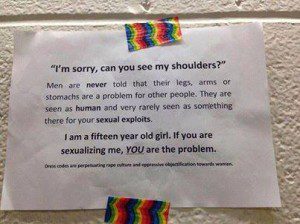 Now Jack Schaap is claiming that he was improperly represented by his legal staff at his trial for violation of the Mann Act and sex with an underaged girl. Schaap is claiming his attorneys promised him a sentence of no more than ten years, yet the judge gave him twelve years. It was fully within the rights of the judge to decide the length of the sentence regardless of what prosecutors or defense team members asked for as a sentence.
Jack Schaap, 56, was sentenced in March 2013 during a hearing in U.S. District Court in Hammond. He pleaded guilty in September 2012 to having the then-17-year-old girl transported to Illinois and Michigan for sexual encounters. In a motion to vacate, correct or set aside Schaap's sentence, Florida lawyer Charles Murray says Schaap's defense attorneys provided ineffective counsel. Schaap laid out a similar argument in a March letter to U.S. District Judge Rudy Lozano. At the time, Schaap was acting as his own attorney and requested more time to hire an attorney to help him seek post-conviction relief. Schaap was represented by Merrillville attorneys Paul Stracci and Alison Benjamin, of Thiros and Stracci. Stracci did not immediately respond to a request for comment. According to the motion, Schaap's defense attorneys falsely represented to him that he would receive a sentence of between 18 months and 10 years. Lozano sentenced Schaap above the 10 years recommended by prosecutors and agreed upon by the former pastor's attorneys. At the hearing, Lozano said he thought the sentence was appropriate. He referenced a six-hour staff meeting the pastor called after his conduct with the girl came into question where he denied any wrongdoing and talked about loyalty. Lozano also referenced a staff member, who was fired after bringing evidence of Schaap's relationship with the girl to light. Schaap also claims his attorneys failed to introduce mitigating factors at sentencing such as the teen's "extensive sexual experience" and "sexually aggressive" behavior toward Schaap.
Here's hoping that the appellate court will see that Schaap et al are merely trying to muddy the waters with the victim's past sexual history instead of taking responsibility for his own actions and deny the appeal. Pastor entitlement issues and blame shifting.
Read the entire story at The Hammond Times – Former Hammond Baptist pastor wants sentence overturned.
New posters/Jack Schaap supporters piling in to blame the girl and insist she get jail time too please read our Comment Policybefore posting. Anything violating community standards or making recovery feel 'unsafe' will not be tolerated.
Comments open below
NLQ Recommended Reading …