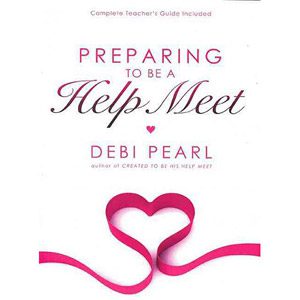 by Mel cross posted from her blog When Cows and Kids Collide
Now, the moment we've all been waiting for: Debi ties her relationship to Michael into the larger context of a heavenly battle and angels who wait to swoop in and answer prayers.

"Remember my love story? I believe that sometime in his youth Michael asked God for someone to faithfully pray for him."

Did he? You could ask him since I believe you live in the same house. I digress.

"His prayer released a group of angels. It is possible the angels went to several girls to provoke them to pray. "

Everyone knows the only prayers that matter are from unmarried girls. Those sweet older people on prayer chains don't count at all.

"Maybe the other girls prayed amiss, not for the warrior, but for themselves to get a wonderful husband. One angel thought if he found a girl young enough she would not be sidetracked to always be thinking of marrying."

Personally, I blame the angels for this whole mess. Debi's angel told her that Mike would be her husband someday. If a whole legion of angels are telling young women that they should marry Mike Pearl, the likelihood of 'praying amiss' skyrockets. The dratted angels should have told the young women that Mike Pearl was a jerk and to pray that he goes somewhere else…as a missionary, of course. See? Problem solved. (Yes, sarcasm was used in the writing of this paragraph.)

In all seriousness, this narrative is really dismissive of those other girls. I don't think it's an unreasonable thing to feel like God wants you to marry a guy. It's the religious version of sexual infatuation. Wanting to find a person to share a life with is a normal and healthy desire. Debi subjugated her own wants and needs to Michael's mission and that's not a good relationship. Plus, pretending that her personal holiness is the reason she landed Michael is just crass.

"[The angel who found Debi] fought a heavenly war to get my attention to pray. Forty-six years ago Satan sent a serious storm, yet God's forces prodded the church leaders to go ahead with the meeting."

Let me get this straight. Michael Pearl is such an amazing preacher that Satan sent a dangerous, tornado-bearing thunderstorm to keep Debi Pearl and 30-odd other teenagers from hearing him preach that night. God's forces intervened, not by quelling the storm as in Matthew 8:23-27, but by having the elders risk wiping out the teenage members of the local congregations. (And apparently rescheduling was just impossible….)

"The young man of God stood to speak, and an angel focused on me, a 13 year-old girl. The angel whispered into my young, believing ear, "He's the one."

Yup. Angels bring problems. If you see one, scream and run away.

"The angel reflected back to my newly saved parents who truly believed in prayer. As I left that day, the angel made sure a brochure of the day's events was in my hand. When I got home he pulled it loose from my purse so I would see it and be reminded to tell my mom about the unusual thing that had occurred. My mom soberly taped the paper to the wall. My mom would pray, I would pray, and thus God's warriors would be fighting beside this busy, young preacher for the next seven years and beyond."

A legion of angels were sent out to get prayers for Michael Pearl. They came back with Debi Pearl and her mom and a bunch of confused teenage girls who thought Michael Pearl was going to marry them. Perhaps angels shouldn't be allowed to do big picture planning. Instead, angels should be used for micromanagement. Getting Debi to grab a brochure at the lecture, getting it out of her purse later, making sure the brochure didn't fall off the wall – these are the tasks that your basic angel excels at.

Honestly, the angels could have gotten a lot more prayers by inserting Mike Pearl's name on the prayer chains at local churches for a whole lot less work.

Also, Mike was one of a larger event. That makes a little more sense since they don't usually rent a lodge for a basically unknown Bible college student to preach to some kids.

"Thousands upon thousands of men would come to know the Lord through the young preacher's ministry. People would marvel that God had raised up such a talented, faithful man. God could have raised up thousands of such men had someone been faithful to pray for each one."

Yup. Debi made Michael Pearl the prophet of the Americas…at least in her eyes.

The chapter ends with a "Treasure Chest". It's like a hope chest, but full of religious and religious-themed things. This one is pretty decent and unlikely to cause undue harm.
Pray for your future husband. Pray that he will be strong. Pray that he will walk faithfully.

Establish lifelong habits: When you wake up at night, PRAY. When you look in the mirror, say a silent PRAYER. When you stop at a red light, remember to PRAY.

Make a list of people you are committing to pray for.
Anti-Pearl: "Every experience that God gives us, every person he brings into our lives, is the perfect preparation for the future that only he can see." – Corrie ten Boom
Mel is a science teacher who works with at-risk teens and lives on a dairy farm with her husband. She blogs at
When Cows and Kids Collide
Comments open below
NLQ Recommended Reading …