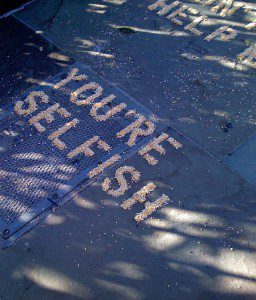 by Shalom Pearl Brand from No Greater Joy Magazine – Three Types of Children: Part 4 – A Balanced Child
My husband is a Visionary by nature, but it was not so obvious when we married, for he had been raised by a 100% Steady father and a Visionary mother. He was encouraged to work hard, to keep a regular job, and to be steady and reliable. His dad gave him a constant example of a good Steady man, just working daily to provide for the family. His mom let him express his Visionary side, but it was still balanced out by his dad's Steadiness. His mother tells me stories of how he was always taking things apart, trying to figure out how they were made. He created all kinds of gadgets and ways to do things easier. He also was the oldest in the family and therefore had to lead his brother and sister. I was raised by a Command father, so that is how I related to my husband when we were first married. So, as the years pass, his Command traits strengthen. Today, when the guys go out on a motorcycle ride, he is the one that leads the group. It is so funny to me to see all the other guys waiting for him to leave the parking lot, so that they can follow him. Very rarely will one of them pass him; they just expect him to do the leading. One time, he was returning from a trip and was not due home for another day, but, instead of stopping for the night, he kept on going, wanting to get home to me. The other guys were single and in no hurry to get home, and could have easily stopped for the night and let him go on, but they continued to push on and followed him till he arrived home. He is not a natural leader by any means; it has just been learned.
Just before this section of the article there's a few paragraphs referencing the Pearls sending Shalom out to work and then marry. The poor thing has never had much say as to her own needs in her life if I'm reading that correctly. Read the entire piece for yourself at No Greater Joy.
The question that Shalom's article brings to mind is: Does Fundamentalism/Evangelicalism attract selfish men or does it create them? Discuss.
QUOTING QUIVERFULL is a regular feature of NLQ – we present the actual words of noted Quiverfull leaders and ask our readers: What do you think? Agree? Disagree? This is the place to state your opinion. Please, let's keep it respectful – but at the same time, we encourage readers to examine the ideas of Quiverfull honestly and thoughtfully.
Comments open below
NLQ Recommended Reading …