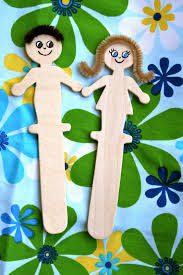 by Owen Strachan of Desiring God in the Introduction for John Piper's new book "Good: The Joy of Christian Manhood and Womanhood" from pages 19 to 20. You can download it for free and it's filled with bad theology enough to make you chuckle on a rainy Friday.
We are going to be pulled as men and women toward certain unGodly behaviors. Men today are told that they are idiots, little boys who never grow up. We see such cowardice in both Adam's initial failure to protect the woman God gave him and his subsequent instinct to blame Eve for his sinful leadership (Genesis 3: 1-7) Women today are told that their value is in their looks, or their social skills, or their ability to dominate men. We see such a desire in Eve's being deceived by the serpent and her post-fall desire to 'rule over' her husband (Genesis 3:16). In these and many other false conceptions of manhood and womanhood, we much know that the gospel bears power for us overcome our fallen temptation.
Download and read the entire thing for yourself at Desiring God.
QUOTING QUIVERFULL is a regular feature of NLQ – we present the actual words of noted Quiverfull leaders and ask our readers: What do you think? Agree? Disagree? This is the place to state your opinion. Please, let's keep it respectful – but at the same time, we encourage readers to examine the ideas of Quiverfull honestly and thoughtfully.
Comments open below
NLQ Recommended Reading …