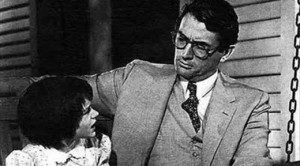 by Owen Strachan of Desiring God in John Piper's new book 'Good: The Joy of Christian Manhood and Womanhood' – from pages 25 to 26 in the introduction.
It's a story of a little boy whose body was weak. He couldn't walk, and he was carried everywhere he went. Over time, he became needy, weepy, and constantly made requests of those around him. If you saw him, you would have pitied him. He was not even ten years of age and already way behind.

But then something happened. The little boy had spent most of his life in foster care. Then, one day, he was adopted by a Christian family. This was no ordinary family, however. It was one led by an old-fashioned father, a man whose blend of kindness and authority drew respect from his wife and children. His wasn't the ultra-modern home you see on Hulu nowadays—teens eye-rolling, chaos reigning, dad zoned out on his iPhone, mom trying to tame the far-past-gone toddlers. This was a home wherea father trained and pastored his children, and a mother devoted herself to her kids. This was a home where you were expected to pull your weight, pursue maturity, and sacrifice your interests to those of others.

This was the home the little boy entered. He couldn't have articulated his feelings, but he knew something was different. There was order. There was discipline. And there was love, abundant love, that spilled out into laughter and playing and real conversation. But the boy wasn't the only
one watching. The father was watching, too. He thought to himself, This boy isn't lame. He's not gonna be a track star. But I think he can walk.

After a couple days, he decided not to keep these thoughts to himself. He gently prodded the little boy, his new son, to try walking. So the boy did. At first it didn't go well. This wasn't supposed to happen. His self-identity was fixed. But then something clicked. The boy took one step, then another. A lurch became a walk. Pretty soon he, too, was caught up in the whirl of the home. He wasn't the fastest, and the other kids had to help him at times. But the switch was back on. The boy had come alive. His strength was bigger than his weakness. His identity was refigured.
This true story elegantly illustrates what happens when the gospel speaks into our sexuality.
QUOTING QUIVERFULL is a regular feature of NLQ – we present the actual words of noted Quiverfull leaders and ask our readers: What do you think? Agree? Disagree? This is the place to state your opinion. Please, let's keep it respectful – but at the same time, we encourage readers to examine the ideas of Quiverfull honestly and thoughtfully.
Comments open below
NLQ Recommended Reading …