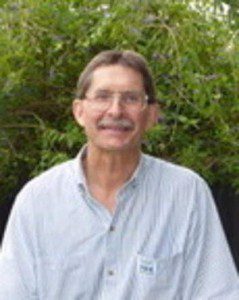 from Australia's The Age there's a lengthy article about a church cult operating there known as Friends And Workers. There has been allegations of child sexual abuse by some of the members. One of them was recently convicted of child sexual abuse – Chris Chandler. Chandler is guilty of doing something similar to what IFB pastor Jack Schaap has done: he used his position counseling sexual abuse victims to prey upon them and re-victimize them.
The Age – Secrets, Lies and Sex Abuse As Ex-Sect Leader Chooses Life On The Inside
A Fairfax Media investigation last year established sect leaders knew of the allegations against Chandler but promoted him, in 1991, to the senior position of "worker", or minister – meaning he was staying in private homes until 2004 in Wodonga, Shepparton, Launceston and rural Tasmania.

He later positioned himself as a counsellor and sect contact for child sexual abuse victims. He recently returned from stints for the sect in South America and Africa.

The Victorian and Tasmanian leader of Friends and Workers, David Leitch, of Melbourne, is known to be close to Chandler. He would not comment but an ex-sect source claimed he has a file on alleged sexual offences by Chandler which he has not given to police. Leitch sacked a sect leader for reporting sexual abuse in 2013.

Ex-member "Ruby", of Gippsland – not her real name – said Chandler was close to her family and that she was sexually assaulted by him in 1989 when she was 10. Her allegations led to one of the eight charges against him. She says the pair were at a beach when he rubbed his erection against her and asked if she "wanted to make him happy". He later tried to have a conversation with her about sexual rights and consent, she said.

She said the sect had a "culture of secrecy" and distrust of outsiders. Sexual abuse of young people and children was common. She said she was visited by sect head Leitch before she went to police. "He said to me 'if you go to the police there's not much they can do'."

She said Chandler messaged her through Facebook claiming he was molested as a child, that he had a different memory of the beach incident and that he was not a paedophile but rather suffered from obsessive compulsive disorder.
Read more: http://www.theage.com.au/national/secrets-lies-and-sex-abuse-as-exsect-leader-chooses-life-on-the-inside-20140727-3cnnc.html#ixzz38nqwWOEp
Comments open below
NLQ Recommended Reading …