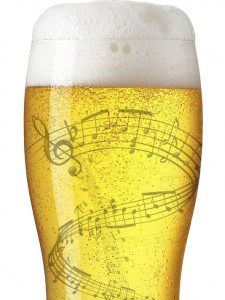 by the Duggar girls on pages 162-163 of their book "Growing Up Duggar"
Clearly, if a song's lyrics are glorifying sensuality, immorality, disrespect, violence, suicide, or the use of drugs and alcohol, we have good reason to avoid it. These things are often spoken of or hinted at in the lines of country music, but if we were to point to one genre, it would be rock 'n' roll and its variations such as hard rock and heavy metal. We avoid these types of music altogether. Since its beginnings in the 1950s, this music's main goal and purpose have been to promote every one of the issues we want to avoid. A heavy backbeat and words being sung in a breathy and sensual voice— and even the style of rock 'n' roll music itself-— give off an attitude of rebellion, resistance towards authority, and a rejection of morality. None of these things come without consequences. As we have examined the lives of many of these artists, we have seen the outcome of such living. It was sad to find that on average, the life expectancy for rock artists and musicians is around forty; many of them die at a young age for reasons related to AIDS, drug or alcohol abuse, or suicides. It's a tragic reality.

Our family does not support the idea of Christians adopting this type of music or putting "Christian words" to it and bringing it into the church, because the underlying message of the music is still the same, and we believe that the combination of the two sends a mixed message. Our God is not the author of confusion but of order, and our lives and even our music should be a reflection of that. We have found that classical music and traditional hymns usually follow a pattern and maintain a very distinct and definite order, and over the years Mom and Dad have encouraged us to pursue those types of music
Has anyone told the Duggars yet that many of the 'classic' hymns are old barroom and tavern songs with Christian lyrics substituted for the bawdy original lyrics? Plus people have been saying this about music back beyond the emergence of Ragtime and Jazz.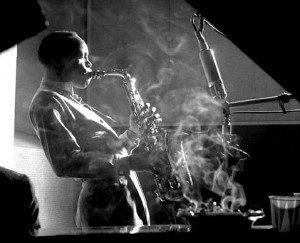 Reminds me of this:
Also, as the Duggars term it, "Rock 'n' Roll", can be used to glorify God. Just look at some of U2's songs
The Duggars believe if you listen to "Rock 'n' Roll" you'll have a Jimmy Harper like experience from the movie "Reefer Madness"
If you haven't see the 2005 film "Reefer Madness" you should. It's very like the world of the fundamentalists and evangelicals. But I'm pretty sure that the Duggars would consider it blasphemy.
QUOTING QUIVERFULL is a regular feature of NLQ – we present the actual words of noted Quiverfull leaders and ask our readers: What do you think? Agree? Disagree? This is the place to state your opinion. Please, let's keep it respectful – but at the same time, we encourage readers to examine the ideas of Quiverfull honestly and thoughtfully.
Comments open below
NLQ Recommended Reading …