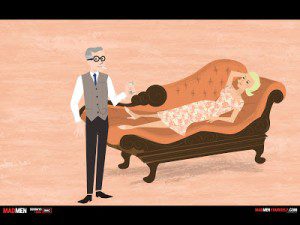 by Free Northerner cross posted from his blog Free Northerner – Patriarchy = Civilization
Patriarchy is civilization. Civilization is patriarchy.

The two concepts are indistinguishable, differing only in emphasis.

Any time someone says patriarchy, they are, whether consciously or not, referring to civilization.

****

Civilization is built when men produce more than they need to satiate their desires; civilization is the surplus value males create for the future, particularly their children.

Men will only produce surplus value if it will increase their returns in the marriage market(h/t:RPR). It is not that marriage itself is of value to men, rather marriage provides a means by which man can ensure paternity of his children. With the paternity of his children assured, man can invest invest in his children. Assured paternity binds father to children.

This binding of father to son and daughter is civilization, it may even be humanity itself.*

Patriarchy is a word encompassing all the mechanisms society has created so that man can be assured of the paternity of his children and will bind himself to them. It includes monogamy, pre-marital chastity, prohibitions on adultery, slut-shaming, the criminalization of prostitution, cad-shaming, father as the household head, proscriptions on divorce, patrilineality, and fatherhood itself.

These mechanisms are what create civilization.
QUOTING QUIVERFULL is a regular feature of NLQ – we present the actual words of noted Quiverfull leaders and ask our readers: What do you think? Agree? Disagree? This is the place to state your opinion. Please, let's keep it respectful – but at the same time, we encourage readers to examine the ideas of Quiverfull honestly and thoughtfully.
Comments open below
NLQ Recommended Reading …