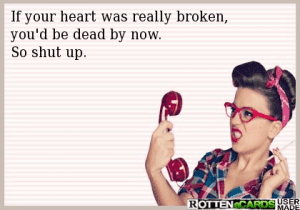 by Living Liminal cross posted from her blog Living Liminal
Imagine you were part of a circle of friends, many of whom you'd known for a long time. You are close, you often spend time together in each other's company. Everyone tells you how much they love you and value you. You feel happy and accepted.

Now imagine that things start to change. In subtle, and not-so-subtle, ways you start to feel pressured to conform to expectations you never agreed to. To comply with other people's dictates. Eventually, things become more overt and these friends start to slap you around.

You object.

You might even fight back.

But they club together. And one day, they gang up and beat you up so badly that you can't even get back on your feet. Bones are broken. Flesh is bruised.

You plead for justice. For your wounds to be tended. For them to love you once again.

And they turn and say, "Oh, we're sorry that you feel hurt."

You look at them incredulously.

They continue, "We've said sorry and we feel ok now. We've moved on. You need to do the same. Just forgive us and get over it."

You protest.

So they turn away. They can't be around someone so bitter and unforgiving!

Does this sound at all familiar? Have you experienced this type of behaviour?

I ask this because something I read the other day reminded me that this was what happened to me. I came across across this article in a Newsletter written by Leslie Vernick. The context is domestic abuse, but the principle applies to any type of abusive situation.
After having said, "I'm sorry" often the destructive spouse believes he or she is now entitled to amnesty, forgiveness, and full restoration of marital privileges without ever having to make amends, suffer long-term consequences, or work hard to repair and rebuild trust. Sometimes we collude with such unrealistic and unbiblical thinking pressuring the injured spouse to forgive and reconcile.
But if she's not yet ready, or refuses to grant amnesty, or restore full marital privileges until she sees evidence of repentance, we often start to label her as ungracious, ungodly, rebellious, and hard-hearted. Instead of being supported and validated for the pain she's in, she now feels pressured, scolded, shamed or scared for her "unbiblical" stand or refusal to fully reconcile.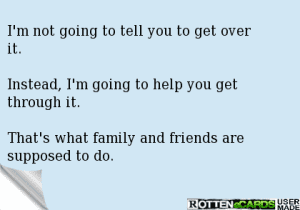 Thank God, I'm in a much better place these days!
But what if you're not? What if you are being pressured to forgive and move on – to "just get over it"?
If that is where you are, I want to share the truth with you.
It is not unforgiving to refuse to trust someone who has betrayed your trust. You are not being bitter if you insist that words are meaningless without the actions to back them up.
You are not ungodly or unrighteous if you hold out for evidence of repentance! You are WISE!
Read everything by Living Liminal!
Living Liminal lives in Australia with her husband and three sons, and she is learning to thrive in the liminal space her life has become.
Comments open below
NLQ Recommended Reading …