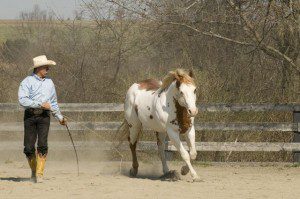 by Shalom (daughter of Michael and Debi Pearl) Brand from No Greater Joy magazine – Training Starts at Birth
Realize from day one that you are training your baby in everything you do! When you put a diaper on your baby and allow him to mess in it, you are training him to go in his diaper. Yes, it is the norm to place a diaper on your baby, but it is still training. Many others, myself included, have trained our babies to go in the toilet from day one, so it is possible to train even if it is outside the norm. It is just a matter of deciding what you want for your little one and then following through with that training.

Remember, you are conditioning your infants unto obedience. Training an infant is all about conditioning them early to be obedient so when they are old enough to respond to commands, they will obey. They go where you take them, they lie where you place them, and they eat when you feed them. They are in your hands to guide and protect.

Make a plan as to what you want them to learn. I wanted my walking child to come when I called, to sit when I said sit, to stop whining when I told them no, and to sleep when I said "sleep". I wanted them to stop touching when I said "don't touch!", and to stop when I said "stop", and to go potty on the toilet when I said "peepee." I don't like to spank. I am soft hearted, and spanking is not my favorite thing. Because I wanted obedient children, I made a decision early to condition them to obey so that I would rarely have to spank them as they got older. For all you young mothers out there like me who want your children trained to obey when they are still young, make a plan now and stick with it. That way you do not have to retrain them later, making it harder on both of you.
QUOTING QUIVERFULL is a regular feature of NLQ – we present the actual words of noted Quiverfull leaders or their followers/enforcers and ask our readers: What do you think? Agree? Disagree? This is the place to state your opinion. Please, let's keep it respectful – but at the same time, we encourage readers to examine the ideas of Quiverfull honestly and thoughtfully.
Comments open below
NLQ Recommended Reading …