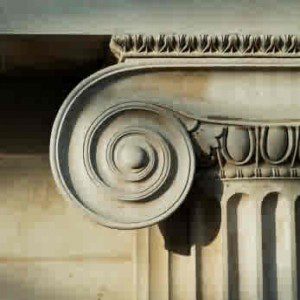 by Gary North of both Persevero News and Gary North's Specific Answers – The Classical Christian Curriculum: Marriage to a Corpse
(Trigger warning on the original article. Lots of Rushdoony quotes. If Rushdoony triggers you then be forewarned on reading the original article.)
Interesting thoughts on Christian education and the principles taught. Guess you really have to be careful with curriculum to keep from getting humanistic buggery influences in your education. 
The reason why I wrote my article showing what the classical religion was really all about, is because I wanted to make it clear that what is palmed off on parents as a classical curriculum is a warmed-over, G-rated whitewash of classical religion, classical philosophy, and classical politics. It is surely a whitewash of classical education, which rested on the gymnasium and the debauchery associated with it.

How was it that the unified worldview of Greece and Rome was at war, first with the religion of the Hebrews, and then with the religion of the Christians? How was it these rival worldviews fought to the death? How was it that syncretism was possible between rival religious worldviews and rival civilizations? How was it that the Greeks and the Romans, in their attempt to be consistent, recognized that Christianity could not be absorbed into the classical world? It was a war to the death. Nevertheless, these naïve Christian parents are shelling out money to sellers of necrophiliac curricula that clearly are theologically schizophrenic. They are an attempt to bring back the pre-1860 syncretism that Rushdoony warned was fatal to begin with, and which died at the hands of Darwinism.

Christian parents don't know any of this. They had rotten educations. They have never studied classical religion and classical culture. They have never studied classical education. They don't know what went on in the gymnasia.
QUOTING QUIVERFULL is a regular feature of NLQ – we present the actual words of noted Quiverfull leaders or their followers/enforcers and ask our readers: What do you think? Agree? Disagree? This is the place to state your opinion. Please, let's keep it respectful – but at the same time, we encourage readers to examine the ideas of Quiverfull honestly and thoughtfully.
Comments open below
NLQ Recommended Reading …