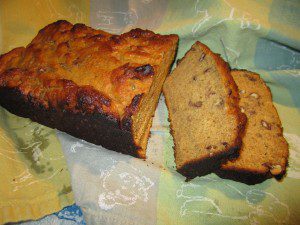 Stephen L. Anderson quotes from Ramblings of Sheldon and The Friendly Atheist. The Friendly Atheist link has a live blogging of Anderson's sermon with lots of content. For such a skinny guy Anderson seems particularly focused on food.
Some women don't even spend 40 hours a week taking care of their family! Their children and husband suffer!
The Bible says cooking for your family is what you're supposed to be doing! What else are you doing that's so important, anyway? "Farmland"?! "Bejewel me"?! Facebook?!

A virtuous woman is one who has a plan! A plan for breakfast, a plan for lunch, a plan for dinner!

Sometimes, I'm out of town, and I call my wife, and I see that my wife isn't in the kitchen because I'm looking through the video phone! And I ask my wife why she hasn't been in the kitchen!

I just wanted my wife to do something that mattered! Like cooking!

No woman should ever make you a bologna sandwich on Wonder Bread!

Women, are you too busy? You better be too busy cooking, because that's what the Bible says you should be doing.

I didn't let my wife have a TV when we got married. She didn't know what to do with her time since we had no kids and she didn't have a job. So I told her, "Just cook me three awesome meals a day. Just really hit it out of the park."
QUOTING QUIVERFULL is a regular feature of NLQ – we present the actual words of noted Quiverfull leaders or their followers/enforcers and ask our readers: What do you think? Agree? Disagree? This is the place to state your opinion. Please, let's keep it respectful – but at the same time, we encourage readers to examine the ideas of Quiverfull honestly and thoughtfully.
Comments open below
NLQ Recommended Reading …