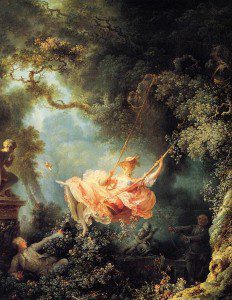 by Anna Pasternak posted at Ladies Against Feminism and originally posted at The Mail Online – Fast Track to Femininity: Why Competing With Men Has Left Women Out of Touch With Their Feminine Side
Be sure to scroll down towards the bottom of the original article at Mail Online to see the suggestions given by the style consultant on being feminine. She is suggesting things such as using a really expensive body cream and wearing high heels daily. Is this what we've been reduced to? The idea that a woman isn't 'feminine' if she doesn't follow outdated cultural mores?
Who gets to define what is feminine? Is this a cultural construct or an individual matter?
Recently, the media has been awash with articles suggesting that career women are to relationships what garlic is to a vampire – the kiss of death.

We're unable to sustain meaningful unions, apparently, because men are intimidated by our intellect, threatened by our higher earning potential and turned off by our controlling, capable, yet powerful personalities.

While this has been my personal experience – I was left by the father of my daughter (now nearly five) three years ago when I was the higher earner – I think that the issue goes far deeper.

It is more psychological than sociological.

The problem, I believe, is not so much with career women per se, but that women are increasingly out of balance with themselves and, therefore, with men. I know I am.

In the past three years of being single, I have been on a handful of dates.

Two years ago I went to dinner with a doctor who told me that I 'wasn't in touch with my femininity' as I 'didn't flirt or wear much make-up'.

His diagnosis also included the undeniable fact that I was in 'acute need of affection'.
QUOTING QUIVERFULL is a regular feature of NLQ – we present the actual words of noted Quiverfull leaders or their followers/enforcers and ask our readers: What do you think? Agree? Disagree? This is the place to state your opinion. Please, let's keep it respectful – but at the same time, we encourage readers to examine the ideas of Quiverfull honestly and thoughtfully.
Comments open below
NLQ Recommended Reading …