Someone sent this to me on Facebook. It's a purported list of things that would be considered mental illness and land you in a British mental asylum during the late 1800s. 'Over Study of Religion' and 'Religious Enthusiasm' are listed as reasons to be committed along with some pretty surprising things such as being abused by your husband or novel reading.
When did religious enthusiasm because normalized, or even glorified?
For your amusement..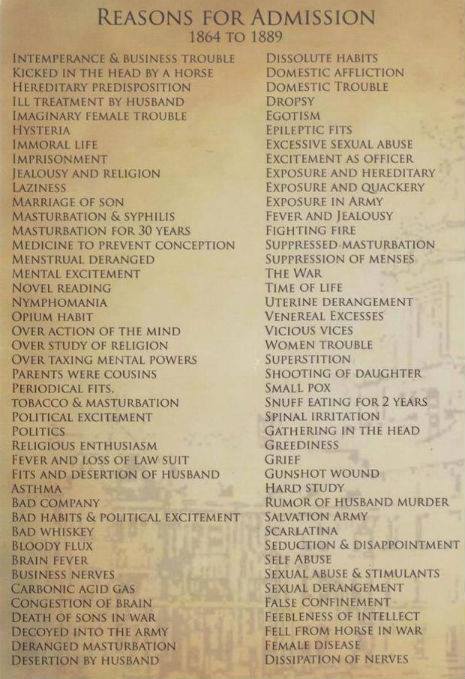 Comments open below
NLQ Recommended Reading …