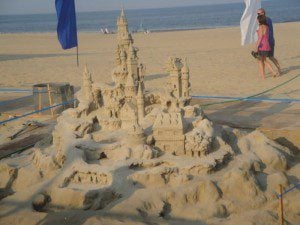 Quoted from Jennifer McBride's blog Noble Womanhood – The Truth, The Whole Truth and Nothing But The Truth: A Follow Up Response to Michael Farris
I know the news of HSLDA distancing its self from patriarchy is old news at this point, but this is one of the few blogs I've seen in the Quiverfull/Evangelical/Patriarchy sphere that has spoken out against Farris. Jennifer is quoting Michael Farris of HSLDA from his statement distancing HSLDA from patriarchy and Vision Forum. I would recommend reading her entire posting as she seems to be very bent out of shape that Farris dared to deviate from the Vision Forum stance on the place of women. Wonder how many 'True Christians'(tm) are cancelling their HSLDA memberships after hearing what Farris said on the topic of patriarchy?
Michael Farris:
While people are entitled to personal opinions within a broad range, there are some views within the patriarchy movement that go too far. Women are not to be the de facto slaves of men. Women are created with dignity equal to that of men. Women have direct and unmediated access to God. Daughters should not be taught that their only and ultimate purpose in life is to be the "helpmeet" of a man. While being a godly wife is a worthy ideal, the only statement that is universally true forevery woman is that she should love and serve God as her highest priority. My wife and I raised our own daughters to believe that being a wife and mother was a very high calling but did so in a way that would not crush them if God's leading had been different.
Jennifer McBride:
In his article A Line in the Sand Michael Farris briefly quoted from two articles originally published on Vision Forum's website.  Two days ago I read through both articles and I am even more appalled than I was at first that Mr. Farris would take these few statements and use them as proof of the theology and dangers of those who hold to patriarchy as taught by Vision Forum.
Thoughts anyone?
QUOTING QUIVERFULL is a regular feature of NLQ – we present the actual words of noted Quiverfull leaders and ask our readers: What do you think? Agree? Disagree? This is the place to state your opinion. Please, let's keep it respectful – but at the same time, we encourage readers to examine the ideas of Quiverfull and Spiritual Abuse honestly and thoughtfully.
Comments open below
NLQ Recommended Reading …