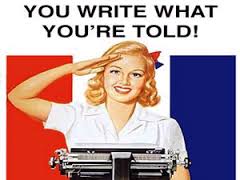 by Meghan McNally from Ladies Against Feminism and the Catholic Vote – A New Cancer Study – And The Media Can't Handle The Truth
On August 1, a cancer study, published in The Journal of Cancer Research and conducted by the Fred Hutchinson Cancer Research Center, stated that there is evidence that the link between oral contraceptives and breast cancer may in fact be greater than previous studies had indicated. Since the study was first published, there has been a flurry of activity as some writers more eager to defend birth control than to educate women are tripping over themselves and the available data to assure their reading public that the study is, in fact, insignificant.  With Douglas-Adams'-style-DON'T-PANIC titles such as Do Not Freak Out About Birth Control Being Linked to Cancer, authors on more casual blog sites add a snide eyeroll bemoaning the probability that people will use this new information as an argument against birth control.

It is always a bad sign when anyone is so desperate to win an argument that they fear and hide facts. It is true that the birth control debate has succeeded in dividing people, but new medical research should not be a part of the politicization. Everyone stands to gain if women are properly informed of health risks, and everyone should be outraged at the way this study has been handled by many in the media. Evidently, some writers do not trust that their readers can handle all the information, and have deemed themselves the Public's Filter.
QUOTING QUIVERFULL is a regular feature of NLQ – we present the actual words of noted Quiverfull leaders or their followers/enforcers and ask our readers: What do you think? Agree? Disagree? This is the place to state your opinion. Please, let's keep it respectful – but at the same time, we encourage readers to examine the ideas of Quiverfull honestly and thoughtfully.
Comments open below
NLQ Recommended Reading …