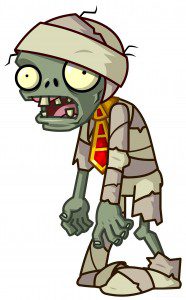 by Michael Pearl from No Greater Joy – How to Survive the Coming Apocalypse Part 2: Pre-Wrath Rapture? Zombies, Earthquakes & Scorching Heat
Skipping the first letter and bit of this because it's all Michael knocking down the writings of some other author about the apocalypse they all keep martyrbating over…of course Michael is not going to allow some other patriarch to be right..
Again Michael's take on the end of the world starts with a fake letter:
Dear Michael,
I know that we are living in the last times, and I feel an urgency to get my family into a place where we can survive the tribulation that is coming. Have you written anything on how to survive the coming apocalypse?
So Michael doesn't actually address this man's question, he goes off into Extra-Biblical land..
The last thing you will see on this earth are the Christians returning to the earth at the end of their seven-year heavenly cruise of worship and praise to set up the kingdom of heaven upon the earth.

Know that if in this present age you had believed on the Lord Jesus Christ and were born again, God would have kept you from the "hour of temptation, which shall come upon all the world, to try them that dwell upon the earth" (Revelation 3:10). Why go through the time of judgment when Jesus has already taken your judgment upon himself?
Question of the day. What's up with fundamentalists all slavering over the brutal end of the world? Is it some sort of sick revenge fantasy against all those craven unbelievers? Or is it that they are addicted to the fear of it because they have no healthy fear outlet? Michael mentioned zombies at the beginning of this piece yet doesn't address it, could it be that this constant apocalyptic harping takes the place of going to scary movies like the average person?
QUOTING QUIVERFULL is a regular feature of NLQ – we present the actual words of noted Quiverfull leaders and ask our readers: What do you think? Agree? Disagree? This is the place to state your opinion. Please, let's keep it respectful – but at the same time, we encourage readers to examine the ideas of Quiverfull and Spiritual Abuse honestly and thoughtfully.
Comments open below
NLQ Recommended Reading …