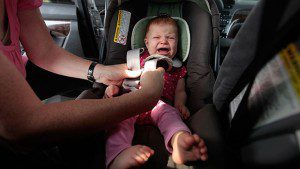 by Michael Pearl from No Greater Joy – Child Training Marathon Revisited & Updated
Be sure and read the entire piece at No Great Joy. There are so many stomach-turning stories in this Michael Pearl penned piece, ugly descriptions of the parents, he makes a horrible comparison of a 6 year old boy to a psychologist (which I think is Pearl coded language for manipulator) and explains his idea of spanking in loving detail.
Their youngest boy, age two or three, had a tough hide that at times absolutely resisted all control. He would whine, and whine, and cry, and plead, and demand. He was a tough nut to break, but it was a simple procedure that didn't hurt anyone but the parents.

Again, it was their lack of resolute authority that cultivated whining in this two-year-old. Since the parents were seldom decisive, the child had learned that begging and pleading often caused them to capitulate to his will. When they said "no," he knew it was just the starting point in negotiations. After reading our book, on several occasions the parents had attempted to exert their authority and hold out against his demands, but this tough little campaigner had always endured.

Late one night we were riding back from a seminar when the little fellow noticed that he was on the other end of the seat from his mother—with other siblings between them. He was riding in a restraining seat and whined to sit in his mother's lap. The father SUGGESTED that it would be best if he stayed strapped into his restraining seat. The mother began to sympathetically explain why she couldn't hold him. Based on past experiences, he knew that this was just the opening round. Their rejection of his proposal was only tentative. He was just testing the waters to see if they would yield. If by continual insistence he should demonstrate how very important this issue was to him, they would eventually come around to seeing it his way. As he pleaded further, asking for water, I could see that the mother was feeling guilty for not being close to "HER BABY". Didn't his tears demonstrate how important this was to his emotional well-being? After six or eight rounds, it finally reached the brokenhearted crying stage.

Mother was reaching for her baby when the father turned to me and asked, "What should I do?" Again I explained the principle: by allowing the child to dictate terms through his whining and crying, you are confirming his habit of whining and consenting to his technique of control. So I told the daddy to tell the boy that he would not be allowed to sit in his mother's lap, and that he was to stop crying. Of course, according to former protocol, he intensified his crying to express the sincerity of his desires. The mother was ready to come up with a compromise. "He was hungry. He was sleepy. He was cold." Actually, he was a brat, molded and confirmed by parental responses. I told the father to stop the car and without recourse give him three to five licks with a switch. After doing so the child only screamed a louder protest. This is not the time to give in. After two or three minutes driving down the road listening to his background wails, I told the father to COMMAND the child to stop crying. He only cried more loudly. At my instruction, without further rebuke, the father again stopped the car, got out, and spanked the child. Still screaming (the child, not the rest of us), we continued for two minutes until the father again commanded the child to be quiet. Again, no response, so he again stopped the car and spanked the child. This was repeated for about twenty miles down a lonesome highway at 11:00 on a winter night.

When the situation began to look like a stalemate, the mother suggested that the little fellow didn't understand. I told the father to command the boy to stop crying immediately or he would again be spanked. The boy ignored him until Father took his foot off the gas, preparatory to stopping. In the midst of his crying, he understood the issues well enough to understand that the slowing of the car was a response to his crying. The family was relieved to have him stop and the father started to resume his drive. I said "No; you told him he was to stop crying immediately or you would spank him; he waited until you began stopping. He has not obeyed; he is just beginning to show confidence in your resolve. Spank him again and tell him that you will continue to stop and continue to spank until you get instant compliance." He did. The boy was smart. He may not have feared Mama. His respect for Daddy was growing, but that big hairy fellow in the front seat seemed to be more stubborn than he was, and with no guilt at all. This time, after the spanking, when Daddy gave his command, the boy dried it up like a paper towel. The parents had won, and the boy was the beneficiary.
QUOTING QUIVERFULL is a regular feature of NLQ – we present the actual words of noted Quiverfull leaders and ask our readers: What do you think? Agree? Disagree? This is the place to state your opinion. Please, let's keep it respectful – but at the same time, we encourage readers to examine the ideas of Quiverfull and Spiritual Abuse honestly and thoughtfully.
Comments open below
NLQ Recommended Reading …