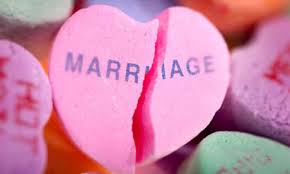 from Peaceful Wife's Blog the story of one woman dealing with her husband's addiction to pornography by putting up with the emotional abuse: God Equips and Empowers – Joy Filled Wife
Shame on you Peaceful Wife (April Cassidy) for condoning this type of scary behavior. 
That night, when I asked God why my husband's addiction hadn't been revealed to me before marriage, He showed me something that I think is seldom understood in marriage. You see, we have often heard the saying, "Marriage is not meant to make you happy, but to make you holy." What that looks like in action is to sometimes forsake your own desires or "rights" in order to help your spouse turn back to the Lord.

I am not advocating putting up with physical violence or the like, but I think we make the mistake of thinking that, if our "rights" are infringed upon, we have an automatic "out" in marriage. The problem with this is not only that it isn't Biblical, but that it doesn't achieve the outcome of refining each other and helping our spouse become more like Christ. What the Lord revealed to me that night is that the reason my husband's addiction wasn't shown to me before I married him was because I wouldn't have married him if I had known about it. God had chosen me to be my husband's wife because He cultivated within me specific character traits of Christ that were to serve as an example to my husband and help Him come to a place of deliverance.

God fully intended, from the beginning, to use the longsuffering He developed in me over the years to win my husband without a word as he gradually overcame his addiction. I only wish I had realized that when I began this brutal, but worthwhile, journey over a year ago. When God choses our spouse for us, he puts two people together who are best designed to help refine each other and become more like Christ. I think we often get so caught up in the fact that our spouse is not meeting all our desires that we lose sight of the fact that our spouse's shortcomings, and even sins, are often what God plans to use to help us overcome our own sins and struggles.
This isn't even the worst of her justifying her own abuse:
I decided to keep snacks in my bathroom drawer and my purse so I could take a few bites while I went out to get the mail or was in the other room. Was he unreasonable to become upset about me eating a slice of bread 4 hours after my last meal? Yes. But my counselor helped me see that I needed to avoid being a distraction as God worked on my husband's heart. My husband apologized to me later that night for being controlling about the bread.
…and this…
Because my husband's addiction caused him to become a man he wasn't proud of, he would often take his inner frustrations with himself and project them verbally onto me. He would blame me for things I had no part in, would become angry that I didn't meet an expectation he had failed to communicate to me, and, on one occasion, belittled me in front of our guests for not having dinner completely ready when he walked through the door with them, even though he had failed to call me and let me know they were heading over, as agreed upon.
…still more…
My counselor showed me that taking care of the children was my God-given responsibility and that I could show my husband respect and build him up as a husband by taking on all of the responsibilities in this area and thanking him for how hard he works to provide for us.

Those words rang over and over again in my head. God had bigger things to work on in my husband's heart than unhelpfulness. I did not need to dwell on the smaller things and make them as big a priority as the serious stuff. The small stuff would be ironed out over time after the Lord refined my husband and helped him break the chains of his addiction.
If your husband is so controlling that he will not allow you to eat a slice of bread four hours after a meal or your counselor is telling you to not bug your husband with any parenting responsibilities combined with him constantly verbally abusing you – you should run, not walk, as far away from him as possible. Any husband that disrespectful and controlling is just one short fuse from taking it physical.
If he's already taken the abuse from emotional and verbal to physical please seek help immediately! No where in the Bible does it state that it's alright to allow your husband to abuse you. The National Domestic Violence Hotline – 1.800.799.7233
QUOTING QUIVERFULL is a regular feature of NLQ – we present the actual words of noted Quiverfull leaders and ask our readers: What do you think? Agree? Disagree? This is the place to state your opinion. Please, let's keep it respectful – but at the same time, we encourage readers to examine the ideas of Quiverfull and Spiritual Abuse honestly and thoughtfully.
Comments open below
NLQ Recommended Reading …