Very interesting. Apparently Slate magazine posted a piece by a female writer who dared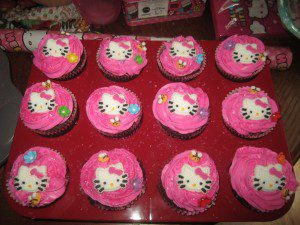 *gasp!* to say that putting a home cooked meal on the table nightly wasn't necessary and to stop fetishizing the entire idea. The ladies at Ladies Against Feminism became so outraged by that statement that they had to refute it not once, but twice on the same day. I am posting bits of each. Tell me what you think. Tempest in a teapot of the end of civilization as we know it?
The article from Salon and the quoted pieces they seemed to object to the most Let's Stop Idealizing the Home-cooked Family Dinner by Amanda Marcotte
[Cooking is] expensive and time-consuming and often done for a bunch of ingrates who would rather just be eating fast food anyway.

Even when people have their own homes, lack of money means their kitchens are small, pests are hard to keep at bay, and they can't afford "basic kitchen tools like sharp knives, cutting boards, pots and pans."
Response #1 from Ladies Against Feminism and The Federalist by Mollie Hemingway – 7 Important Things Slate Misses In Its Attack On Home-Cooked Meals
4) Kind of sucks about the breakdown of the family and how everyone has so devalued homemaking that parents now have to work full-time and cook.

The big elephant in the room of the Slate piece is, of course, how family breakdown and the pressure to leave homemaking have put women in a serious bind. Women are having to work horrible hours to get by and raise their kids, frequently alone, and then come home and manage meal preparation with homework and all the other responsibilities of family life. It's almost like the breakdown of the family has hurt poor women disproportionately. And as for those blessed to have greater material wealth, many women were told that careers should never suffer because of the demands of family and so they have to work long hours and then rush home to get kids from the daycare and then figure out meals. It's utterly exhausting. A feminism that didn't advocate policies and practices that weaken families would seriously help out here. As would a feminism that didn't make women feel so terrible for being home with their children.
Oddly enough the above quote, which surely is the essence of the LAF argument with the original article, was not used at LAF.
Response #2 from Ladies Against Feminism and Mother Earth News: Real Food by Joel Salatin
Suspect that no one at Ladies Against Feminism bothered to actually read the article by Salatin beyond the first two paragraphs considering here he is advocating that cooking be done better by everyone in the family's involvement.
Further, since when are women the only ones who are supposed to shoulder the burden for integrity food? Why doesn't Marcotte, rather than whining about unappreciated women, write instead about families who seem to think sports leagues and biggest-screen TVs are more important than health? Who think pharmaceutical companies are responsible for wellness? Who think no difference exists between factory chickens and pastured chickens?

Here's the question I would like to ask these families: "Are you spending time or money on anything unnecessary?" Cigarettes, alcohol, coffee, soft drinks, lottery tickets, People Magazine, TV, cell phone, soccer games, potato chips . . . ? Show me the household devoid of any of these luxuries, then let's talk. Otherwise, you're just unwilling to do what's more important, which is provide for the health of your family and your environment. That's a personal choice, and one that's entirely within your control.

I'm amazed at the difficult situations I hear about in which people do indeed rise to the occasion. Whether it's sprouting mung beans or alfalfa seeds in a quart jar on the windowsill or buying grain by the bushel, resourceful, can-do people committed to changing their situation figure out a way to do it.

For Marcotte to accept irresponsibility this easily underscores a profound courage deficiency. Turn off the TV, get out of the car, get off the phone and get in the kitchen — men, women and children. The most expensive potatoes in the nation are cheaper by the pound than the cheapest potato chips. Ditto healthful ground beef from pastured cattle versus fast-food burgers.

With slow cookers, indoor plumbing, timed-bake and refrigerators, today's techno-enabled kitchens allow busy people to cook from scratch and eat with integrity far easier than during Great Grandma's time. She had to fetch water from the spring, split stove wood, start a fire and churn the butter and she still managed to feed a large family very well. If our generation can't do at least as well with our 40-hour work week and kitchen tech, then we deserve to eat adulterated pseudo food that sends us to an early grave. I don't know that anyone's children deserve this, however.

While extreme hardship does certainly exist — and my heart breaks for impoverished people who truly have no resources — let's not excuse the other 98 percent from their responsibility on that account. If everyone who could do something would do it, perhaps we would all have enough left over to help the egregious hardship cases. Soccer moms driving their kiddos half a day one way to a tournament, stopping at the drive-by for "chicken" nuggets, and then dismissing the kitchen as "too stressful" is an upside-down value system. And how many of the men whining about not liking what they're being fed spend their Saturdays on the riding mower managing a monoculture, fertilized ecological-dead-zone of a suburban lawn, rather than using their resources to grow something nutritious for their families and wholesome for the planet? When do we start talking about them? Hmmmmm?
QUOTING QUIVERFULL is a regular feature of NLQ – we present the actual words of noted Quiverfull leaders or their followers/enforcers and ask our readers: What do you think? Agree? Disagree? This is the place to state your opinion. Please, let's keep it respectful – but at the same time, we encourage readers to examine the ideas of Quiverfull honestly and thoughtfully.
Comments open below
NLQ Recommended Reading …