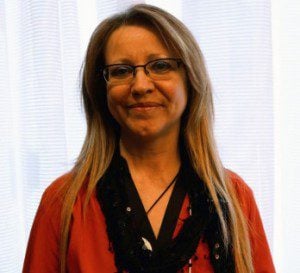 Over the last month since Vyckie's entire remarks at the American Atheist convention were published has brought a great deal of media attention to NLQ. That is not the only thing, it's brought a number of republishings, remarks and rebuttals to her life story.
Here is a rebuttal by a Catholic in Chile, a lawyer that regularly writes about things spiritual, where it looks like his conclusion is that it would have turned out differently for Vyckie had she been quivering as a Good Catholic.
But some of the criticism of Vyckie Garrison, consider them seriously.

For example, in rejecting modern secularization, we can fall into the trap of idealizing the past, and not recognizing the abuses committed against women of other ages. Or, emphasizing the differences between men and women in areas where they are not really relevant, such as office work.

In areas such as fertility, we find that the company has been soaked both the contraceptive mentality, which is sometimes hard to see that the Catholic position is truly a golden mean between two extremes. On the one hand, obviously reject that children (each of us are) are seen as a burden or a curse, but that does not mean that in rejecting that mentality, we are required to have as many children as possible .

Point are other means that are used, but the Church recognizes the right of married couples to space births. And the reasons for doing so need not be urgent or life or death, just to be serious (Humanae Vitae uses the expression iustae causae ), and its nature can be very diverse: from then physical, but also psychological or "circumstances exterior ".

In this Catholics clearly differentiate us from the Quiverfull movement.
The original article is in Spanish (I think?) but you can use Google Translate to read the entire article – from La Esfera Y La Cruz
If this is your first time visiting NLQ please read our Welcome page and our Comment Policy!
Comments open below
NLQ Recommended Reading …