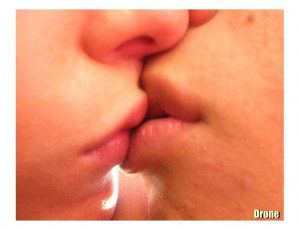 by Chad Bird at The Flying Scroll and republished at Ladies Against Feminism – The Affair
This article is talking about the new Showtime Network show "The Affair". Cannot comment either way about this show as I've not seen it. Any readers out there that have watched any of "The Affair" and want to chime in would be most appreciated!
Fantasizing About Adultery is Adultery

Finally, the third delusion is that you can fantasize about having an affair without actually committing adultery. You can live out your fantasy vicariously through Noah and Alison in "The Affair," or Robert and Francesca in The Bridges of Madison County, or through the million other books and movies that revolve around this theme. But, of course, you don't need media for these mental games. You can daydream about what you'd like to do with that guy from work who is always flirting with you. You can close your eyes while you're having sex with your wife and imagine she is that newfound friend that's stirring feelings within you that you thought had died long ago. The heart is the bed where most adultery takes place. As Jesus said, "You have heard that it was said, 'You shall not commit adultery'; but I say to you, that everyone who looks on a woman to lust for her has committed adultery with her already in his heart," (Matthew 5:27-28). If you're imagining that life with the other person might make you happy; if you're romanticizing about him or her; then you have already betrayed your spouse. You have willfully chosen to adulterate in your heart. And your heart has your body on a leash; where your heart goes, your body is sure to follow.
That would make reading something like, say, "Fifty Shades of Grey" the same as having an affair?
QUOTING QUIVERFULL is a regular feature of NLQ – we present the actual words of noted Quiverfull leaders and ask our readers: What do you think? Agree? Disagree? This is the place to state your opinion. Please, let's keep it respectful – but at the same time, we encourage readers to examine the ideas of Quiverfull and Spiritual Abuse honestly and thoughtfully.
If this is your first time visiting NLQ please read our Welcome page and our Comment Policy!
Comments open below
NLQ Recommended Reading …