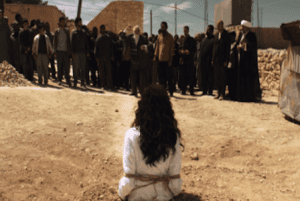 by Michael Pearl of No Greater Joy – When the Worst Happens
Today Michael is speaking of extremes and his conflicted emotions in dealing with this subject.
My readers come in a variety of extremes. I know that it is impossible to communicate clearly with all of you. Some are so "compassionate" and afraid to offend that they will believe the best, cover sins with silence, and ignorantly act as if all is well, giving evil the cloak it needs to continue its insidious, undetected infestation. Other of my readers are "fearless defenders of the truth" who pride themselves in their stand for righteousness. They will recklessly condemn the guilty and mark in bright red the offenders, hounding them with condemnation until they are driven out of the company of "decent folks." I would have to speak in the extreme, one way or the other, to reach the radical left and right on this or any issue. I am sad to confess that most of my readers will only remember those words that enforce their already preconditioned perspectives. The compassionate will avoid judgment and the judgmental will refuse to show compassion, as has been their manner all along.

I must confess that I am conflicted. Part of me would like to mark all the sinning children, separate our families, and shun the offenders altogether. But there is another part of me that wants to redeem the sinning children and weep with parents who must deal with these issues. One of the things that gives me hope is my many years of experience. God is merciful and longsuffering, and I have seen him forgive people I wouldn't have buried with my dead dog. I have observed as God lifts a piece of trash from the ground and holds it to his heart. As I watch in awe, it turns into a lovely son or daughter of God. The useless is united with heaven itself, and he is not ashamed to call them brethren. I don't want to get to heaven and find God hugging something I threw away.

So, I say again, first protect your children, and then reach out in compassion to lost souls of any age. Secure the safety of your family and then become missionaries to an evil world. Just because the devil is clutching something, don't fear to reach for it with a hand of mercy and a heart of grace. The blood of Jesus Christ covers a multitude of sin. (See my teaching from the book of Hebrews.)
QUOTING QUIVERFULL is a regular feature of NLQ – we present the actual words of noted Quiverfull leaders and ask our readers: What do you think? Agree? Disagree? This is the place to state your opinion. Please, let's keep it respectful – but at the same time, we encourage readers to examine the ideas of Quiverfull and Spiritual Abuse honestly and thoughtfully.
If this is your first time visiting NLQ please read our Welcome page and our Comment Policy!
Comments open below
NLQ Recommended Reading …