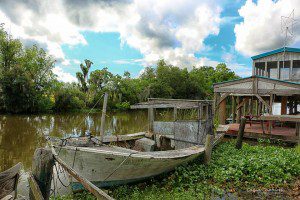 by Ellen cross posted from her blog When Church Hurts
If you are following the 21 Days of Healing, please remember to continue to work on changing your brain. You will want to continue to replace the messages that your abusers gave you by focusing on the truth of what God has to say about you and your relationship with Him. "I have loved you with an everlasting love." Jeremiah 31:3
Day 3: Own what you are responsible for.
Please stay with me for just a minute and don't hear what I am not saying.
I am not saying that you need to focus on what you did wrong or the things that you may have done to "cause" the abuse that you have suffered. No. No. No.
Because I'm pretty sure that if you are like me, you already did plenty of heart searching and apologizing for sins real or imagined and for accusations whether true or untrue in your attempts to work things out with your pastor/leadership. So, please don't dwell on those things. At least not today.
Today, I want to tell you a hard truth:
You are not responsible for everything that has happened to you in your life. But you are responsible for what stays.
You are not responsible for the bad behavior of other people. You are not responsible if the leadership that abused you didn't follow scripture or didn't treat you with utmost respect or if they caused you to question your relationship with God.
But you are responsible for continuing to expose yourself to an abusive environment. You are responsible for continuing to allow negative, judgmental, abusive people to have an impact on your life. You are responsible for continuing to allow people to rob you of your power, your joy, your faith, your dignity.
I so wanted to reconcile. With the church leaders. I so wanted to keep my "friendships" with people in the church who support the abusive leaders and have told me that I was the problem for "talking" about what they had done to me. I so wanted to not lose my church, my friends, my family members, my neighbors who went there.
And then I realized that all of things that I didn't want to lose never really existed in the first place. These were not the leaders of integrity that I wanted to sit under. These were not the "friends" that I longed for – who would be there for me through thick and thin; who would stand up for what is right and be a champion for all of the wrong that had happened to me. These were not the trustworthy, gracious, kind, accepting, unconditionally loving people I looked for in a church family.
Instead, they were abusive, negative, abandoning, self-seeking, kingdom building (as opposed to Kingdom building), joy robbing, unloving, unaccepting, unforgiving, ungracious, people who were only interested in protecting themselves and their place in the hierarchy of the church rather than in truly living out what they claim to believe.
I was not responsible for the bad things that they did to me. I was not responsible for their lack of love and support, their lack of loyalty to me or their unwillingness to speak up for me (which really would have been speaking up for the Jesus they profess to follow).
But I was absolutely responsible for allowing – and even wanting – it to continue by my deep desire to stay. I had to come to the realization that what I wanted from my church was something that they could not give me, had not given me, and have never shown any interest or desire to give me.
I had spent years lying to myself – convincing myself that all of the things I was looking for in a church family were right there – I simply hadn't been able to convince them to let me be a part of it. When in reality, it didn't exist. If it had, I would not have been treated abusively for more than a decade.
So, dear one, if you are still trying to "work it out" with people who have abused you or supported those who abuse you, please consider reclaiming your power by taking responsibility for what stays in your life. It will be hard. It will be sorrowful. But it is absolutely necessary in the journey toward healing.
If you like, you can comment on what you are allowing and not allowing in your life as you move forward. I would love to hear from you.
Ellen is a member of the SASBN and she blogs at When Church Hurts
More about Ellen:
Several years ago I was the victim of a most heinous form of abuse unlike anything I had ever thought possible. Not having been raised in a Christian home, my first experience with Christians and pastors had been one of joy, grace, fellowship, love, and delight. When faced with the horrors of having the very essence of who I was as a woman of faith stripped from me in what I can only describe as spiritual rape, I couldn't comprehend what was happening. This was church, after all, and I believed that everything works together for good for those who love God. Somehow, it didn't make sense that everything was not working together for good. When I was finally able to resign myself to the fact that God was not going to "work this out," I made my escape and sought a safe haven. 
Little did I realize that I was going from the proverbial frying pan into the fire. Oh, how I tried to beat back the flames! Oh, how I prayed and pleaded for mercy, for grace, for a chance. "But hate is strong and mocks the song of peace on earth, good will toward" Ellen. 
He who began a good work . . . had forsaken me . . . and the silence was more than deafening . . . it was defeating. So intertwined were we, that as God went missing, so did Ellen. But I am nothing, if not tenacious.
l
If this is your first time visiting NLQ please read our Welcome page and our Comment Policy!
Comments open below
NLQ Recommended Reading …