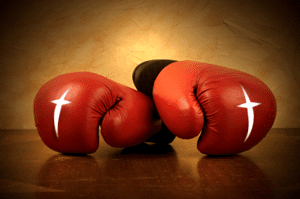 by Mark Sandlin from the Patheos blog The God Article – The Rise of 'The Dones' as the Church Kills Spiritual Community Mark is also the founder of The Christian Left
Excellent article and observations. Many of us from the former Quiverfull community are now part of 'The Dones', being told we were never 'real' Christians or we would have never walked away in the first place.  Predictably there are a few True Believers in the comments slinging Bible verses and hate. How about you, dear readers? Are you a SBNR, The Nones or part of The Dones?
The Dones are done – walking away from Church, never to come back. They were once considered essential, valuable members of the community right up until the moment they left. Now they are big dummies that just don't get it.

Really?

I think we may have just found the problem. That's not really community. That's not the unconditional love I hear preached from pulpits and in the teachings of Jesus. That's a "what-have-you-done-for-me-lately" kind of attitude that reeks of power structures, fitting in and meeting expectations. It's basically what you would expect to find in institutions that are centuries old.

Interestingly enough, unlike the larger group of SBNR, some of whom are intentionally and unintentionally seeking out other forms of spiritual community, all of the Dones are done with spiritual community of any form.

The Church is killing spiritual community or at least killing it in an ever-growing portion of our population. The Dones' experience with the Church killed their desire to ever go to that place of spiritual relationship in community again.

If the Church's ears aren't perking up at this point, we have a problem that can't be fixed.

If you're curious about whether the Church is now listening just come back in a day or so and read the comment section of this post. Denial will be firing on all cylinders, working desperately to poke holes in everything said here, pointing figures in every direction except at the Church – there may even be a little name calling going on.

I'd actually make the argument that the rise of the Dones doesn't just point to the Church killing of the Dones' desire for spiritual community, it points to the damage the Church has already done to spiritual community within itself.

Over the past few years, as the Church has come to grasp the reality that folks are leaving and the behavior of the body of Christ was one of their main contentions, we've seen public figures basically say, "get over it – community is hard." Again, pointing fingers at those whom I'd argue are the victims.
If this is your first time visiting NLQ please read our Welcome page and our Comment Policy!
Comments open below
NLQ Recommended Reading …