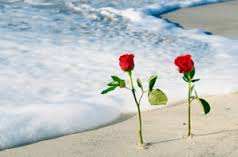 by Mel cross posted from her blog When Cows and Kids Collide
We get to hear from Anthony today. I feel some compassion for him – he's as confused as Ellie…..
From the Italian Prince
My first impression of Ellie was that she was joyful, pure, confident, and full of productive activity. The more I got to know her, the more I realized my first impression of her was exactly right.

I will never forget the first time I met her. I was locked outside at the back of the church building, and she cane to open the door for me. I recognized her as the sister of my friend Adam, and for some reason my heart started racing when I saw her. In that moment when she opened the door I became so nervous that I just started walking past her without even telling her thank you. Then she put her hand out in front of me and introduced herself. I quickly shook her hand like a wooden soldier. As I walked away from her, I wondered why I had been so flustered. For months, I was on edge whenever I was around her.
That flustered, nervous feeling? That's a good sign that you were attracted to her.
I feel sad that Anthony had made it until his early to mid-twenties without being able to identify what sexual attraction feels like.
Does Anthony know that Ellie spent months planning activities hoping he would show up?
For those of you who don't know me, you would probably think that I was just a shy guy, but that is not the case at all. I was able to become casual friends with other girls, but Ellie was different. She was much more attractive to me than other girls, and she made me nervous.

[Steady Guy Interruption: Girls I like make me "nervous", too. I often stumble all over myself when I try to talk to them.]
Yes, people get nervous around people they are attracted to. I've found the best way to get that nervousness is to spend more time around them. (I suspect my advice won't be seconded by Debi…)
Two years after I first met her I finally decided that, if she would have me, I would marry her, but still I did not speak.
Just curious – how did you know she was interested in you? If everyone is busy stuffing their attraction to each other deep down inside so it can't get out, what made you think she'd say yes?
I carefully hid my feelings from her. It was another year of quietly watching her and getting to know her, plus preparing my life to include caring for her as my wife, before I knelt down to ask her to marry me.
This sounds painful. Ellie and Anthony are attracted to each other. Rather than dating, the two of them are busy hiding their feelings and tiptoeing around their relationship rather than risk getting hurt.
Even though Ellie must have sensed my high regard for her, she didn't push me or try to take the reins of our relationship. She waited. Again she proved her worth.
Oh, Anthony. You have no idea what a dangerous game you were playing. Ellie knew you liked her….kind of….sort of….not really.
Random thought: Were Ellie and Anthony free to date other people or were they both so wrapped up in their non-relationship that they were in an exclusive relationship that no one (even Ellie and Anthony) could admit to?
For two and a half years we were friends, and then she left on a four-month mission trip. When she returned, it was as though I saw the sun for the first time after hibernating in a cave for the winter.

[Steady Guy Interruption: Absence of a loved one can make the heart grow fonder.]
Again, let me state the obvious. Ellie was well within her rights to have come back from somewhere in Asia dating/courting/betrothed/whatever to another guy.
Following the example set by this story is likely to lead one of the two people into one heck of a heartache.
Three weeks after she returned I finished Bible School. Within the hour of graduating, I was sitting with her dad asking for his blessing to marry his daughter. He was shocked! He knew I had never said anything romantic to Ellie.
My parents have been asked for their blessing by guys before. They were not shocked. They weren't surprised. Most people have a clear and visible public romantic relationship before getting engaged.
This whole hole-and-corner bit is creepy.
Not once had I told her how gorgeous she was, how much I enjoyed being around her or how I longed to just hold her hand.
Whew! I'm so glad he held off holding her hand. My husband never held hands with ANYONE except me. Not even classmates or family members. (/massive sarcasm)
I had waited until I knew it was the right girl and the right time. Her dad asked me when I wanted to get married and I said, "Soon." I had waited so long for this wonderful girl…I asked her dad not to tell Ellie a word. I wanted the privilege and the honor of asking her myself. He totally agreed.
I wonder what probability Ellie's dad put on her accepting him….
Two long weeks later, I took Ellie to a secluded beach and asked her to be my bride, my princess, my help meet. She said yes!
Yes, it did work out well for you. Hopefully, you understand how this all could have gone horribly awry…..
We now have a daughter, and my dream for my daughter is that she was grow up to be just like her mother – joyful, pure, confident, diligent and content.
I hope your daughter never feels the need to run a massive social calendar in hopes a guy she likes notices her. I hope she has the confidence to ask a guy out.
Debi jumps back in:
Here are some things we need to consider after reading Ellie's story:

She was busy with school, ministry, service and even setting up socials.

Ellie was patient. For years, she had her eye on her "Italian Prince" but never pushed herself or demanded that he make up his mind and declare his interest! Her busy life helped her stay focused on serving God. If she wasn't busy and fulfilled, she might have been trying to get the hesitating Prince to rescue her from a life of boredom.

Ellie had purpose. Her life was doing something that gave her fulfillment.

Patience is not sitting around waiting. Ellie regularly organized and hosted social activities in hopes of gaining his attention. It worked.
One practical point: How long was Ellie supposed to wait? She had no proof of Anthony's attraction to her or his intention to have any kind of a romantic relationship with her. At what point should Ellie have started looking for another guy?
Hint: Debi never answers that question although she has plenty to say about girls who don't get married.
AntiPearl: "Pitiful is the person who is afraid of taking risks. Perhaps this person will never be disappointed or disillusioned; perhaps she won't suffer the way people do when they have a dream to follow. But when that person looks back – and at some point everyone looks back – she will hear her heart saying, "What have you done with the miracles that God planted in your days? What have you done with the talents God bestowed on you? You buried yourself in a cave because you were fearful of losing those talents. So this is your heritage; the certainty that you wasted your life."
― Paulo Coelho, By the River Piedra I Sat Down and Wept
Editor's Note: This reminds me too much of the song 'Jackson Park Express' from Weird Al Yankovic's new release 'Mandatory Fun' See below and listen to the lyrics:
Mel is a science teacher who works with at-risk teens and lives on a dairy farm with her husband. She blogs at When Cows and Kids Collide
If this is your first time visiting NLQ please read our Welcome page and our Comment Policy!
Comments open below
NLQ Recommended Reading …