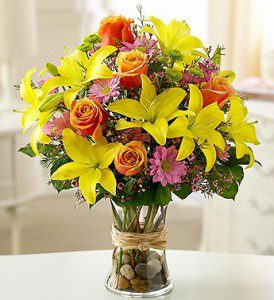 by Mel cross posted from her blog When Cows and Kids Collide
The name of this chapter is "the Italian Prince". Since I find Debi's marginalization of women annoying, I'm going to refer to this chapter as Ellie's love story.
My name is Ellie. It was around my nineteenth birthday, and and I was wondering if there were any good guys out there. I thought the best person to ask was my protective older brother. So while we were on the phone, I nonchalantly threw out the question, "Adam, have you meet any good guys who would be good for me?" Now, thus far, my brother had given the hostile stare to every potential suitor that had looked my way, approving on none; but I hoped in all his recent travels he had met someone of whom he approved.
Without hesitating, he answered, "Yeah, I've met one."
"Good," I said. I didn't ask him anymore about the mystery man. I wasn't looking for him to set me up; I was just wondering if there were any good guys out there.
That's a very…unique…conversation.
I had already had my experience with a charmer three years earlier. I was fifteen years old and my family started going to a new church in Denver. There was a handsome older boy there whom I noticed right off because the very first Sunday he looked right into my eyes. It was clearly a special look, and I was excited to get his attention. We soon became friends. We spent time talking, playing group games and laughing together and by the end of the year I was deeply infatuated with him.
Does anyone see any red flags in that story? I don't. Ellie's description of her relationship sounds completely age-appropriate for a fifteen-year old.
Our relationship took an inevitable turn. There came an awkward moment when his mom approached me and said "I'm looking for a good wife for my son." I was shocked. Did she know that I had secretly thought about marrying him?
Wait…
How is it "inevitable" that a mom will appear and have a crazily inappropriate conversation with a teenager. The mom's behavior is INSANE.
Yes, girls think about getting married to guys they are attracted to. Nothing is odd or embarrassing about that – although Ellie seems to disagree….
I was very confused and unsure of what to do, so I turned to God. Do you know that there are turning moments in a person's life, pivotal points that decide their future? God waits for you to decide which way you want to go. I'm so glad that at that moment I only wanted what God had for me.
Ellie would had been better off getting information from her parents. Anyone else notice the conspicuous absence of her parents in this story? Hopefully, they would have pointed her towards a healthier understanding of human sexuality and development.
It was the truth I read in 1 Corinthians 7:34 that turned my heart away from her son.
"There is a difference also between a wife and a virgin. The unmarried woman careth for the things of the Lord, that she may be holy both in body and spirit.
Ironic that she stopped mid-verse like that. The rest of the verse explains how married women only care about pleasing their husband. The whole chapter explains why Paul feels people should stay single since the end of the world is coming soon.
My life headed in a completely new direction. I laid aside the boy crush thing and threw myself into pursuing a life of knowing and serving God.
Having a crush is compatible with knowing and serving God. Jeepers.
When I was sixteen, I worked part-time as a nanny. I took extracurricular art, music and speech classes. I received certification from the Institute of Floristry to do floral design. I started teaching English to immigrants in the inner city of Denver, and I went from being a Sunday School teacher to becoming Sunday School superintendent with my older brother. My brother and I also took our first cross-country trip together before I turned seventeen.
So, were the teachers at the Institute of Floristry "professionals" or professionals? I can't find a record of any business or school by that name using the internet, but there are several places that offer certificate training in floral design in Denver. It's between 100-125 hours of class time.
I was teaching in a CCD (Sunday school) class when I was 16 with an experienced teacher. I can't imagine being made a supervisor of any kind at that age. That seems premature to me.
I eventually went on to start my own business. I named it Ellie Designs and I started doing floral arranging for weddings and other events. I also did interior decorating, gardening, landscaping, and housecleaning. When I wasn't working, I was busy doing ministry, taking courses, and spending time with like-minded friends.
Good news: Debi lets young women work outside of the home. Bad news: only in very traditionally female roles. I hope "taking courses" means taking college courses toward an Associate's degree or courses that would let her become a Certified Floral Designer.
Well, this story has been fairly painless so far. Let's hope for the best.
AntiPearl:"First best is falling in love. Second best is being in love. Least best is falling out of love. But any of it is better than never having been in love."
― Maya Angelou
Mel is a science teacher who works with at-risk teens and lives on a dairy farm with her husband. She blogs at When Cows and Kids Collide
If this is your first time visiting NLQ please read our Welcome page and our Comment Policy!
Comments open below
NLQ Recommended Reading …