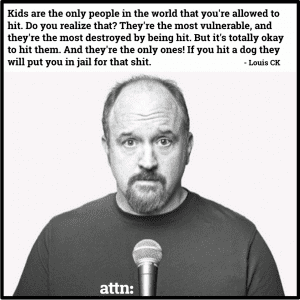 from Focus on the Family – The Biblical Approach to Spanking
Where in the Bible does it lay out how to spank your children?
5. Flick your wrist. This is an extremely practical method that will save you a lot of second-guessing. Remember the point of a spanking: It's to sting, to provide a painful deterrent to misbe­havior, not to injure.

The Bible never implies that the rod of discipline should be violent. It offers no specifics about how hard a spanking should be, and there's no reason to assume that it's talking about a brutal form of punishment. Just the opposite, in fact. A parent who reaches back and swings hard is acting out of anger and frustration, not out of love and desire for the child's welfare. That's unbiblical by anyone's definition.

When you spank, use a wooden spoon or some other appropri­ately sized paddle and flick your wrist. That's all the force you need. It ought to hurt — an especially difficult goal for mothers to accept —  and it's okay if it produces a few tears and sniffles. If it doesn't hurt, it isn't really discipline, and ultimately it isn't very loving because it will not be effective in modifying the child's behavior.

Have the child lean over his bed and make sure you apply the discipline with a quick flick of the wrist to the fatty tissue of the buttocks, where a sting can occur without doing any damage to the body. You want to be calm, in control, and focused as you firmly spank your child, being very careful to respect his body.

As your children get older and begin to think more abstractly, spanking becomes less effective and less necessary. A preteen is probably getting past the spank­ing stage and more into the lost-privilege approach. But if you've done your job earlier in their lives, spanking will have become less necessary at that point anyway. A firm, grace-controlled hand of discipline in early years, combined with a loving atti­tude, will usually prevent or soften the rebellion of later years.
QUOTING QUIVERFULL is a regular feature of NLQ – we present the actual words of noted Quiverfull leaders, influential bloggers and cultural enforcers and ask our readers: What do you think? Agree? Disagree? This is the place to state your opinion. Please, let's keep it respectful – but at the same time, we encourage readers to examine the ideas of Quiverfull and Spiritual Abuse honestly and thoughtfully.
lIf this is your first time visiting NLQ please read our Welcome page and our Comment Policy!
Comments open below
NLQ Recommended Reading …