by Ell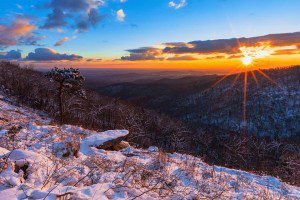 en cross posted from her blog When Church Hurts
"He restores my soul." (Brain work.)
Day 15
At the end of Day 14, you should have had a pretty good idea of what your perfect "ordinary" day would look like. I hope you are taking steps to make that happen.
Remember, an "ordinary" day is one that happens on a regular basis – like my work week. Monday through Friday's are my "ordinary" days and I love having a very restful, relaxing, time outside of my working and commuting hours.
So, now that you are creating your perfect "ordinary" day, now let's talk about your "short-term" bucket list. This is a list of things that you would not do on an "ordinary" day on a regular basis, but you might do one once in a while. "Short-term" means that these activities could be done in a short amount of time – anywhere from, say, an hour to a long weekend. Things that you couldn't do before because you were giving away too many resources (money, time, energy) to (most likely) church-related obligations. Some things on your list might be repeated occasionally. Others will be one-time events.
My husband and I couldn't do many things on my short-term list while we were at the church because of the high expectations that had developed there. I was "allowed" to take classes – and eventually to teach. And it was a "rule" that you couldn't miss more than a very few classes or you wouldn't get "credit" for them. But, even more critical, was my husband's volunteer work in the church cafe – a glorified coffee bar. He was the longest serving volunteer in the cafe and was the only volunteer entrusted with the combination to the cafe safe.
The staff member who manages the cafe had asked him several years ago to be "in charge" two Sundays a month while she attended a worship service. He was happy to help out. But what happened was that every time he was "on," while she would take off to attend a service, he would often be left without enough help to adequately cover the cafe. And, while she was sure to always attend a church service (there were 5 on Sunday mornings), my husband often could not attend a service because he was expected to be working in the cafe.
Over time, the paid manager was taking several Sundays off in a row. Over a several month period, she took twelve Sundays off in a row – sometimes not even letting him know that she was going to be gone. He would hear about it and that she was leaving him in charge through other volunteers.
Manning the cafe on Sundays required my husband to be there from 7 AM until about noon. Every. Sunday. By the time we would get home, it would be early to mid-afternoon and if we visited family or had visitors, our day was gone. All of our weekend chores had to be done on Saturday – assuming we weren't helping with an event at the church, and in the summer we spent many Saturdays and evenings working on church landscaping. So, our time was swallowed up by church obligations. We rarely took the time or spent the money to do something as simple as going to a movie or a concert.
When I started making my short-term bucket list, I realized that I had been wanting to do these things for a very long time – had even talked about many of them with my husband. They were on our "someday when we ever get caught up" list. But we were never going to get caught up because our church commitments were ever-growing.
My list looks like something like this:
Have coffee with friends.
Visit out of state friends.
Read the "Hunger Games" books.
Try new, healthy recipes.
Get a facial.
Go hiking.
Take an exercise class.
Get a massage (with my husband).
Organize my files.
Go to concerts.
Take weekend trips to treasure hunt thrift stores and flea markets.
Help my kids with their home renovations.
Host some parties.
Go to movies and theater productions.
So you can see that most of these things are "repeatable" and others will probably only happen once (I'm not one to read a book more than once). But they are not the kind of things that I would do daily or necessarily even weekly. And they are definitely the kinds of things I was not able to do when I was immersed in church activities and over-giving of money. (As I think about it, I was the only person in my "circle" at the church that probably gave so much money that it kept me from being able to afford many of the items on my list that cost money. People at the church would probably be horrified by the thought of giving to that degree, but I thought it the "right" thing to do – even though many others could have given what I gave and only considered it pocket change.)
So far, I've done about half of the things on my list. Some I've done several times. Some I'm saving for an upcoming break from school. All of them will have been done at least once by the end of this year. Whooo hoooo!
How about you? What is your short-term bucket list? What would you do if you had a free weekend? Enough time and a little extra money on a Saturday afternoon to spend on something fun and relaxing? Make a list and keep it handy for the days or evenings when you find yourself wanting to do something healing.
~~~~~~~~~~~~~~~~~~~~~~
Part 1 | Part 2 | Part 3 | Part 4 | Part 5 | Part 6 | Part 7 | Part 8 | Part 9
Part 10 | Part 11 | Part 12 | Part 13 | Part 14 | Part 15
Ellen is a member of the SASBN and she blogs at When Church Hurts
More about Ellen:
Several years ago I was the victim of a most heinous form of abuse unlike anything I had ever thought possible. Not having been raised in a Christian home, my first experience with Christians and pastors had been one of joy, grace, fellowship, love, and delight. When faced with the horrors of having the very essence of who I was as a woman of faith stripped from me in what I can only describe as spiritual rape, I couldn't comprehend what was happening. This was church, after all, and I believed that everything works together for good for those who love God. Somehow, it didn't make sense that everything was not working together for good. When I was finally able to resign myself to the fact that God was not going to "work this out," I made my escape and sought a safe haven. 
Little did I realize that I was going from the proverbial frying pan into the fire. Oh, how I tried to beat back the flames! Oh, how I prayed and pleaded for mercy, for grace, for a chance. "But hate is strong and mocks the song of peace on earth, good will toward" Ellen. 
He who began a good work . . . had forsaken me . . . and the silence was more than deafening . . . it was defeating. So intertwined were we, that as God went missing, so did Ellen. But I am nothing, if not tenacious.
~~~~~~~~~~~~~~~~~~~~~~
If this is your first time visiting NLQ please read our Welcome page and our Comment Policy!
Comments open below
NLQ Recommended Reading …