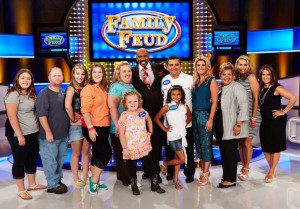 More on the falling out between Jessa Seewald and Jill Dillard. Not sure how true this is either considering many of the stories appearing in the media about the Duggar family lately haven't been truthful. Example: All that talk about Jim Bob wanting Jana to be courted by Tim Tebow? His rep, Jana and Amy Duggar say it's a ridiculous tabloid fiction. Too bad, because it would have been an escape for Jana from the Duggar fold instead of endless 'buddies' and piles of laundry and cooking.
If any of this is true then it might turn out to be that Jessa Duggar is the one that leaves the family fold and writes that tell all book eventually.
From Radar Online – Jessa Duggar and Jill Duggar 'The Problems Are Escalating' New Details in Family Friction Between Jill and JessaDuggar
"This has been brewing, and now that the girls and their marriages have become a bigger focus of the show, the problems are escalating," the insider said.

The insider said that the longstanding sibling rivalry and personality clash between the two — Jill, 23, is considered the family's golden child, while Jessa, 22, is known for her sarcasm — has been intensified by the spotlight.

"Jessa resents that Jill is her parents' favorite, and she's pulling away from the family," the insider said. "And Jill doesn't approve of the choices Jessa is making."

One such choice, the insider said, was Jessa's decision to wed far away from the family's normal place of worship, Springdale, Ark.'s Cross Church.

"Jessa is able to live for herself now, without the crazy rules — and she is learning who she wants to be — but Jill stayed pretty much the same when she left home," the insider said.
Keep in mind this is all from an 'insider', just like when all the tabloids picked up the story from the parody blog claiming that Jessa and Ben consummated their marriage in the church. Some 'insiders' aren't insiders at all, merely people with spoons busy stirring the pot with no real knowledge.
Discuss!
Since this is a Duggar posting, it means that Duggar fans coming here will see this six months to 2 years out of date to rant and flounce about angrily in the comments. Before all that flouncing commences please read our Duggar Fan Comment Policy first!
If this is your first time visiting NLQ please read our Welcome page and our Comment Policy!
Comments open below
NLQ Recommended Reading …