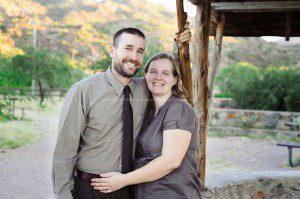 from Raw Story by Steven Anderson, Pastor of Faithful Word Baptist Church – Arizona Pastor Predicts "AIDS-Free Christmas" If All Gays Are Killed, As God Commands
And here we thought Jim Bob and Michelle were the hatingest haters of the homosexuals in the world of the Christian Patriarch Movement. Looks like Zsuzsanna Anderson's hubby is trying to snatch that crown from their heads.
This extreme hatred of gays to the point where he is advocating killing gay people makes me wonder if Steven is so far into the closet that he's seeing the next century's worth of Christmas presents. Many of these guys in the Quiverfull movement are so obsessed with proving their masculinity by keeping the wife knocked up and hating on the gays so hard it makes me wonder if they're all secretly gay but in denial.
Not going to upload the sermon videos here as they are rather off putting, but if your nerves and stomach are strong enough all the videos these quotes come from are up at the Raw Story website.
In the sermon, which was uploaded to YouTube on Monday from Faithful Word Baptist Church, Pastor Steven Anderson said that God has ordered in the scriptures that gays should be killed, and that if humanity wants to have an "AIDS-free world by Christmas," he said, that's what should be done.

"Turn to Leviticus 20:13," he says in the video, "because I actually discovered the cure for AIDS."

"If a man also lie with mankind, as he lieth with a woman, both of them have committed an abomination: they shall surely be put to death. Their blood shall be upon them," Anderson read aloud.

"And that, my friend, is the cure for AIDS," he said. "It was right there in the Bible all along — and they're out spending billions of dollars in research and testing. It's curable — right there. Because if you executed the homos like God recommends, you wouldn't have all this AIDS running rampant."

At another point in his sermon, Anderson had a foot-stomping, shouting tantrum about the idea that people can be LGBT and Christian. There will never be any gays in his church, he said, not ever, ever, ever.

"No homos will ever be allowed in this church as long as I am pastor here," he insisted. "Never! Say 'You're crazy.' No, you're crazy if you think that there's something wrong with my 'no homo' policy."
On a completely different weird delusional note Steven's wife, Zsuzsanna Anderson is now claiming she can heal MRSA with her essential oil solutions. Reminds me of a certain former reality television star that is making the same claims about her essential oils preventing Ebola. Young Living oils has been ordered by the FDA to stop making the Ebola claims. Zsuzsanna added this disclaimer to her miracle cream:

Disclaimer: These statements have not been evaluated by the FDA, CDC, NSA, SS, Obama, or any other loving government organizations concerned with your health and well being. Therefore, please understand that this blog post simply reflects my entirely worthless medical opinions, and should not be used to diagnose, treat, prevent, cure, or otherwise interfere with any illness the government wants you to have. Have a nice day! 🙂
Nice dig at the federal government Zsuzsanna…
QUOTING QUIVERFULL is a regular feature of NLQ – we present the actual words of noted Quiverfull leaders, influential bloggers and cultural enforcers and ask our readers: What do you think? Agree? Disagree? This is the place to state your opinion. Please, let's keep it respectful – but at the same time, we encourage readers to examine the ideas of Quiverfull and Spiritual Abuse honestly and thoughtfully.
If this is your first time visiting NLQ please read our Welcome page and our Comment Policy!
Comments open below
NLQ Recommended Reading …