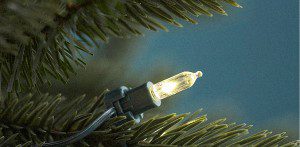 by Nancy Campbell from Above Rubies – A Family of Light
Has anyone else noticed that in Nancy Campbell's world you are told to trust God, yet told to do all these things to make sure evil or darkness isn't in your life? Wouldn't 100% trusting God mean that you could trust Him to over shine any darkness or devil supposedly in your life? Too many contradictory things in Nancy's world. Trust but do that voodoo you do to make sure it sticks..oh, Nancy, you are like a little kid hiding under the covers from the Boogieman sometimes.
Colossians 1:13 tells us that we have been delivered from the domain of darkness and translated into God's kingdom. This is the testimony of Satan's kingdom; it is a kingdom of darkness and he subtly tries to encroach us again with his darkness.

As individuals, and families, we must be constantly aware of the kingdom we now belong to — A KINGDOM OF LIGHT. We must keep in prayer and in God's Word, which gives light and exposes the darkness. We must daily gather our children around us to pray together and richly fill them with God's Word so they are not overtaken with darkness — the subtle temptations of the enemy of doubt, unbelief, blindness to the truth and toward sin, rebellion, and the pull of the spirit of this world which seems to be overtaking the church today.

Dear mothers, guard your home against the darkness. Safeguard your children's hearts and minds. Daily open up your home to the light. Ephesians 5:8 (ESV) says, "At one time you were darkness, but NOW YOU ARE LIGHT IN THE LORD. Walk as children of light."

The words of Jesus are very clear in John 8:12: "I am the light of the world: he that followeth me SHALL NOT WALK IN DARKNESS, but shall have the light of life."

In the power of the name of Jesus, take authority over any darkness in your home today. Ask God to come in and fill every heart and every room and every nook and cranny with His glorious light.
QUOTING QUIVERFULL is a regular feature of NLQ – we present the actual words of noted Quiverfull leaders, influential bloggers and cultural enforcers and ask our readers: What do you think? Agree? Disagree? This is the place to state your opinion. Please, let's keep it respectful – but at the same time, we encourage readers to examine the ideas of Quiverfull and Spiritual Abuse honestly and thoughtfully.
If this is your first time visiting NLQ please read our Welcome page and our Comment Policy!
Comments open below
NLQ Recommended Reading …