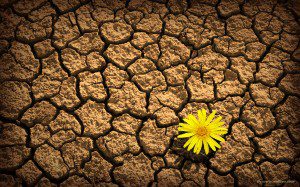 by Nancy Campbell of Above Rubies – You Are Destined For This
If you're even thinking about complaining about anything Nancy Campbell, Evangelical Cultural Enforcer, is poised above your head to hit you with a Biblical fly swatter and a reminder to shut up because it could be worse. Or maybe God had planned all this torment for you to 'refine' you or as a test. What type of all loving all knowing deity tortures people for no good reason? Because Bible!
Are you going through a trial? Are you wondering why you have to endure this affliction? Why me? Sometimes we think that we should enjoy picture-perfect lives. But life is not perfect, is it?

As Paul was writing to the Thessalonians and encouraging them in the afflictions they were facing he says, "For you yourselves know that WE ARE DESTINED for this" (1 Thessalonians 3:3 ESV). This is most probably not the Scripture you were hoping for today, but we may as well face the facts. When Paul was encouraging the new believers in Lystra, Iconium, and Antioch he exhorted them "to continue in the faith, and that we must through much tribulation enter into the kingdom of God" (Acts 14:22). It is our appointed lot.

But, it is through our trials that our faith is refined and comes forth like gold (Job 23:10 and 1 Peter 1:7). .

It's not something strange that is happening to us, but something God is working out in our lives for His glory (Romans 8:17; 2 Timothy 2:12; 1 Peter 4:12-14; and 5:10).

Although we cannot understand it as we go through it, God is working it out for our good (Genesis 45:7, 8; 50:20; and Romans 8:28).

And it's not forever. Trials are only for a season (2 Corinthians 4:17; 1 Peter 1:6; and 5:10).


Be encouraged today, dear friend. Instead of complaining about your difficulties, praise God that He is carrying you through (Isaiah 43:2). Instead of wondering why you have to go through this trial, put your trust in God. He is in control of your life and is working it out for His glory.

QUOTING QUIVERFULL is a regular feature of NLQ – we present the actual words of noted Quiverfull leaders, influential bloggers and cultural enforcers and ask our readers: What do you think? Agree? Disagree? This is the place to state your opinion. Please, let's keep it respectful – but at the same time, we encourage readers to examine the ideas of Quiverfull and Spiritual Abuse honestly and thoughtfully.
If this is your first time visiting NLQ please read our Welcome page and our Comment Policy!
Comments open below
NLQ Recommended Reading …